BFI London Film Festival Awards
The BFI London Film Festival Awards are a celebration of the most exciting, innovative new films. Creative, beautiful and often provocative, the nominated films showcase an incredible range of filmmaking talent from across the world.
Our judging panels, drawn from across the film industry, will be deliberating throughout the Festival. You can watch the nominated films during the Festival, and discover the winners at our special screenings on Saturday 12 October.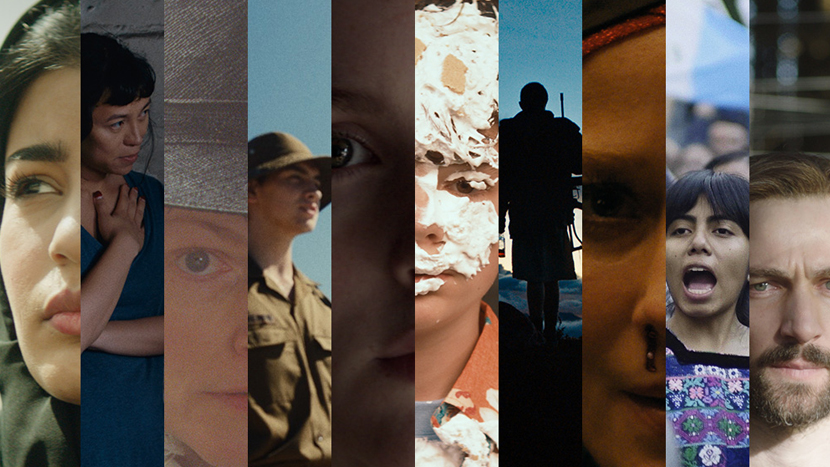 Official Competition
The Best Film Award recognises inspiring, inventive and distinctive filmmaking. The Award was established in 2009 and first won by Jacques Audiard for A Prophet. Recent winners of the Award include Sudabeh Mortezai's Joy, Andrey Zvyagintsev's Loveless and Kelly Reichardt's Certain Women.
See all films in Official Competition
First Feature Competition
The Sutherland Award recognises the most original and imaginative directorial debut. Introduced in 1958 and named in honour of BFI patron George Sutherland-Leveson-Gower, recent winners include Lukas Dhont's Girl, John Trengove's The Wound and Julia Ducournau's Raw.
See all films in First Feature Competition
Documentary Competition
The Grierson Award recognises feature-length documentaries with integrity, originality and social or cultural significance. Launched in 1972 and named in honour of documentary filmmaker John Grierson, recent winners include Roberto Minervini's What You Gonna Do When the World's on Fire?, Lucy Cohen's Kingdom of Us and Mehrdad Oskouei's Starless Dreams.
See all films in Documentary Competition
Short Film Award
The Short Film Award recognises short-form works with a unique cinematic voice and a confident handling of chosen theme and content. Recent winners include Charlie Lyne's Lasting Marks, Patrick Bresnan's The Rabbit Hunt and 9 Days – From My Window in Aleppo, directed by Issa Touma, Thomas Vroege and Floor Van der Meulen.
See all films in our Short Film Award programme
Award Winners' Screenings
Be the first to discover this year's award winners, and watch our juries' favourite films of the Festival. The winning films will be unveiled before a public audience at surprise screenings at Vue West End and Empire Haymarket on Saturday 12 October.
Tickets only £10 (£5 for 25 & Under)
Join the conversation and share your picks for the prizes with #LFFAwards
Facebook: /LondonFilmFestival
Twitter: @BFI
Instagram: @BritishFilmInstitute