Fellowship Special Presentation
Truth
Gripping docudrama about journalistic ethics starring Cate Blanchett and Robert Redford as the team behind the 60 Minutes investigation into whether George W. Bush avoided the Vietnam draft.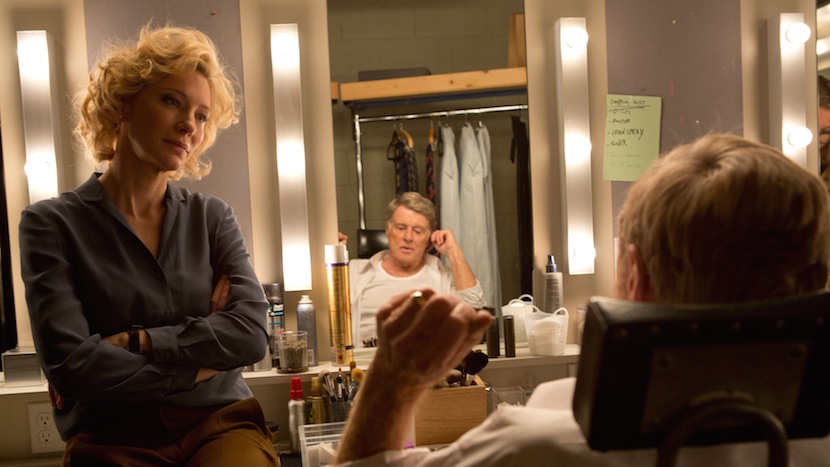 Director James Vanderbilt
Producers Bradley Fischer, William Sherak, James Vanderbilt, Doug Mankoff, Andy Spaulding, Brett Ratner
Screenwriter James Vanderbilt
With Robert Redford, Cate Blanchett, Elisabeth Moss, Topher Grace, Dennis Quaid
Australia-USA 2015
125 mins
UK distribution Warner Bros. Pictures
Cate Blanchett delivers another virtuoso performance in Truth as the fiercely bright Mary Mapes, the producer of Dan Rather's 60 Minutes, who came under fire after a broadcast questioned whether George W Bush received preferential treatment to avoid the Vietnam draft. Nearing retirement, Dan Rather (an uncannily accurate portrayal by Robert Redford) and Mary have a symbiotic relationship; he is a father figure to her and they have a mutual trust built on the shared desire to uncover facts and present the truth. When their research team (a compelling ensemble including Elisabeth Moss, Topher Grace and Dennis Quaid) uncover inconsistencies in Bush's military records, they go live with the explosive story; but it's an election year for Bush, and his conservative supporters cry foul. Powerful allies of the President force CBS to suspend Mapes and investigate her team's research, accusing her of political bias. James Vanderbilt, whose previous screenplays include Zodiac and The Amazing Spider-Man, makes a hugely impressive directorial debut, adapting Mapes' book Truth and Duty. Working alongside veteran editor Richard Francis-Bruce (Shawshank Redemption, Se7en), he has constructed a tense political drama with real momentum, but which also explores the more philosophical nature of 'truth' as it intersects with ideology and personal experience.
Tricia Tuttle