One Floor Below
Un etaj mai jos
Romanian realism meets incisive ethical irony in Muntean's tense tale of two neighbours wondering how much the other knows about who committed a murder.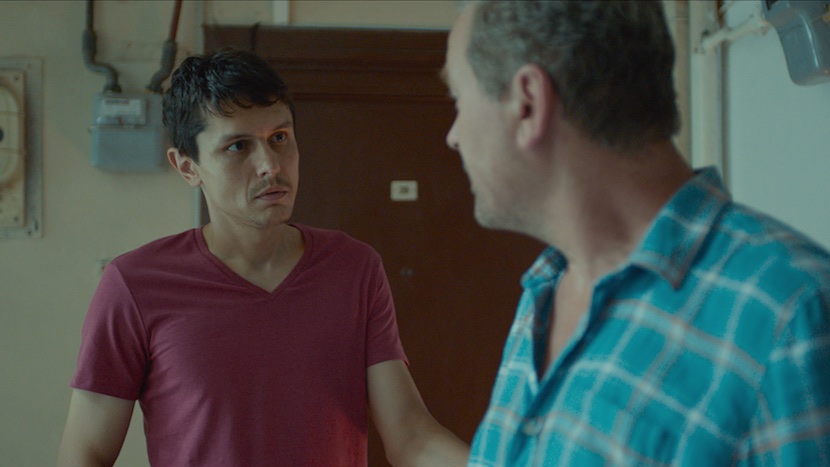 Director Radu Muntean
Producer Dragos Vilcu
Screenwriters Alexandru Baciu, Radu Muntean, Razvan Radulescu
With Teodor Corban, Iulian Postelnicu, Oxana Moravec
Romania-Germany-France-Sweden 2015
93 mins
Sales Films Boutique
Another excellent Romanian film combining taut low-key realism with incisive psychological and ethical insights, Muntean's unsettling drama centres on Sandru Patrascu (Corban, superb), an ordinary, affable sort who makes a living with his wife expediting car registrations for others. Things suddenly turn complicated when a neighbour, Vali (Postelnicu, memorably creepy), hires his services – complicated because Sandru suspects Vali may be responsible for the death of a young woman in the apartment downstairs. Not that he mentioned his suspicions to the police... Wisely keeping us guessing as to what, exactly, the two men know and why they're behaving as they are, Muntean lets the tension build slowly but very effectively as Vali starts befriending Sandru's wife and son: this, after all, is a world where what counts is not so much what you do as who you know... Packed with painfully plausible scenes, and gripping from beginning to end.
Geoff Andrew
Image gallery