My Life as a Courgette
Ma Vie de Courgette
Funny and engaging animated first feature about an orphan named Courgette, written by Céline Sciamma, for kids, teens and adults alike.
Read Sight & Sound's review of the film, by Wendy Ide.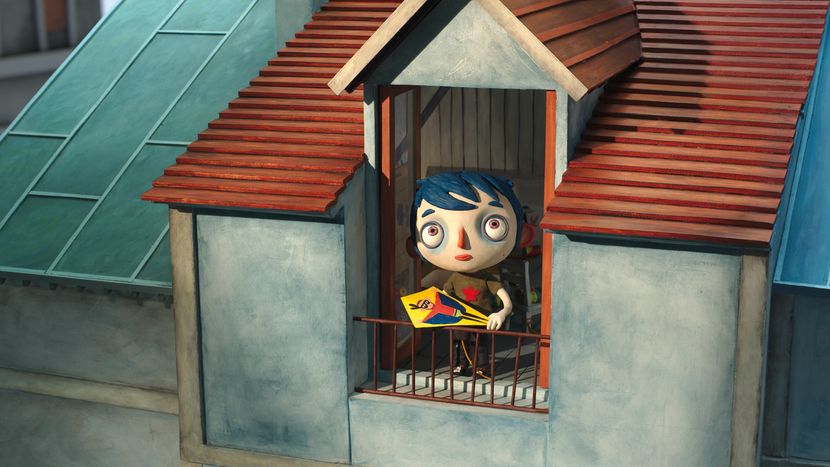 Dir Claude Barras
Prod Max Karli, Pauline Gygax, Armelle Glorennec, Marc Bonny, Michel Merkt, Kate Merkt
Scr Céline Sciamma
Switzerland-France 2016
66min
Sales Indie Sales
Nine-year-old Icare, known to his friends as 'Courgette', finds himself in a local orphanage after the accidental death of his abusive mother. Here he meets a group of children, each with their own emotional burdens and traumas to bear. Rather than dwelling on their misfortunes, the kids adopt a pragmatic approach to leading their lives, finding ways to co-exist in relative harmony. And the arrival of young Camille gives Courgette his first taste of hope and possible romance. Despite its disarmingly uncomplicated look, this stop motion animated feature is one for older children and teens, as well as adults. It deals with its mature themes subtly and with respect, exploring the ways we adapt to the future and make the best of our lives. Claude Barras, working with an inventive script by Céline Sciamma (who wrote Being 17, which also plays in this festival) has created a funny, engaging and moving film with an unexpected depth and sense of beauty.
Justin Johnson
Image gallery