Moderation
Anja Kirschner's bold new work about the production of a disintegrating horror film, moving between different moving image technologies, genre, fiction and reality.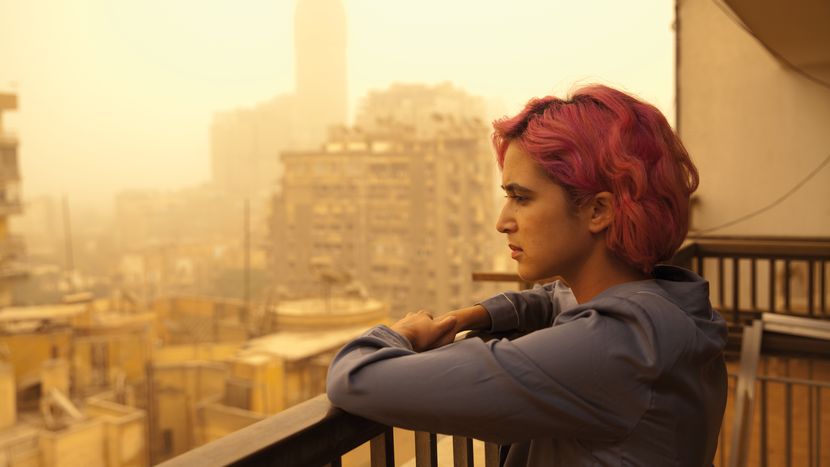 Dir Anja Kirschner
Prod Anja Kirschner, Theo Prodromidis
Scr Anja Kirschner, Maya Lubinsky, Anna De Filippi
With Maya Lubinsky, Anna De Filippi, Aida El Kashef
Greece-Italy-UK-Egypt 2016
149min
UK Distribution LUX
These members of the filmmaking team are expected to attend the festival:
Anja Kirschner, Director; Maya Lubinsky, Lead Cast; Theo Prodromidis, Producer
See the full list of visiting festival guests. Please note that we can't guarantee guest attendance at any particular screening.
Set in Egypt, Greece and Italy, Moderation revolves around a female horror director (Maya Lubinsky) and a screenwriter (Anna De Filippi), whose latest collaboration is haunted by encounters with its 'raw material' and the escalation of conflicting desires. Historical, metaphysical and material realities impinge on the formulation of the project, and the director turns increasingly to her actors as a way of navigating and further drawing out the increasingly intense slippages that take place. Lived experience is neither naturalistically represented nor is it sublimated by recourse to the irrational in this large-scale, labyrinthine, yet direct and involving new work by Anja Kirschner, Jarman Award winner 2011 (with David Panos). Different moving image technologies, visceral effects plus various international horror actors from decades past all feature and as a kind of body horror piece it collides fragmentation with trauma, pushing rational agency to its limits.
William Fowler