Jamie Marks Is Dead
A melancholic and unconventional ghost story from director Carter Smith.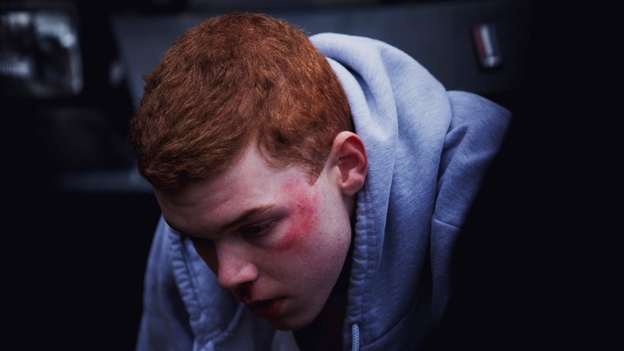 Open image gallery
Director Carter Smith
Producers Hunter Gray, Alex Orlovsky, Omri Bezalel, Jacob Jaffke, Carter Smith
Screenwriter Carter Smith
With Cameron Monaghan, Noah Silver, Morgan Saylor
USA

2014

100 mins
Sales Celluloid Dreams
When the lifeless body of a young outcast named Jamie Marks is discovered naked and abandoned next to a local river, sensitive jock Adam becomes fascinated by the sad demise of the high school pariah. As he forges a tentative relationship with Gracie, the girl who discovered Jamie's body, Adam finds himself tormented by spectral visions of his former classmate and soon begins to realise that Jamie has some unfinished business requiring Adam's help. Only then will the deceased find peace in the afterlife. Adapted from Christopher Barzak's acclaimed 2007 novel One for Sorrow, Carter Smith's ethereal coming of age tale is an unexpected and unconventional ghost story whose unsettling atmosphere contrasts with its melancholy exploration of adolescent loneliness and isolation. Achingly sad and visually ravishing, Smith's subtle chiller deftly utilises genre tropes to address issues around traumatic loss and sexual identity with hauntingly elegiac effect.
Michael Blyth