In Darkness We Fall
La Cueva
Found footage frights prevail in Alfredo Montero's gruelling contemporary fable.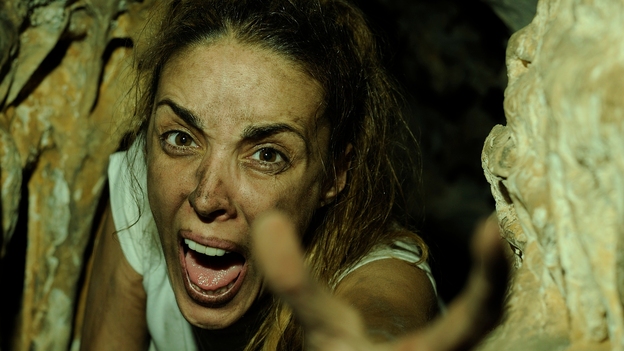 Open image gallery
Director Alfredo Montero
Producers Juan Gordon, Alfredo Montero, Marcos Ortiz
Screenwriter Alfredo Montero, Javier Gullón
With Marcos Ortiz, Marta Castellote, Jorge Páez
Spain

2013

80 mins
Sales Filmax International
Holidaying on a Mediterranean island, five twenty-something friends plan to cut loose, get wasted and get it on. But their reckless antics come to a crashing halt when they explore a local cave. As they journey deeper and deeper into the hidden labyrinth, our hapless gang realise they are lost. Trapped in the darkness and without food or water, their friendships are soon put to the ultimate test. Cleverly exploiting the found footage formula that has proved a mainstay for contemporary horror cinema, director Alfredo Montero utilises the natural beauty of his cavernous location to striking effect. From the haunting serenity of its opening shots through to the brutal energy of its finale, In Darkness We Fall is an uncompromising exercise in claustrophobia that recalls Neil Marshall's The Descent in its punishing vision of an expedition gone horribly wrong.
Michael Blyth