The Here After
Efterskalv
Teenager John returns home after serving time. Those in his community are unwilling to forgive him his crime, or to face up to the pervasive darkness at their very core.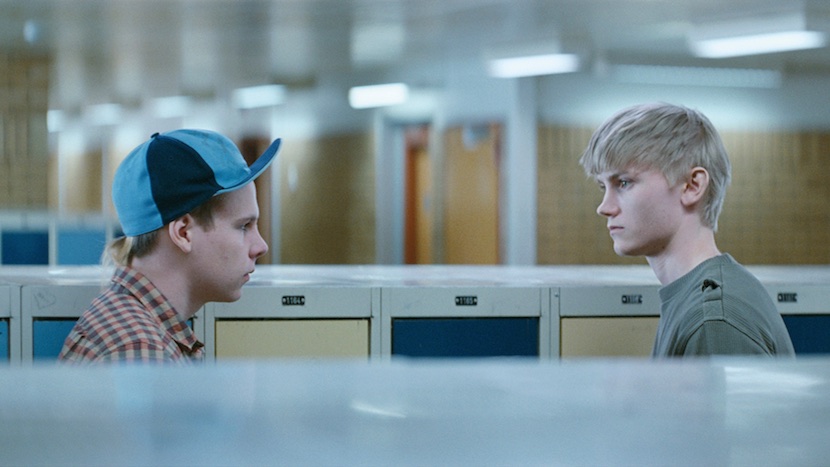 Director Magnus von Horn
Producers Mariusz Wlodarski, Madeleine Ekman
Screenwriter Magnus von Horn
With Ulrik Munther, Mats Blomgren, Loa Ek, Wieslaw Komasa, Inger Nilsson
Poland-Sweden-France 2015
102 mins
UK distribution Soda Pictures

Teenager John returns home after serving time in a correctional facility and looks forward to starting life afresh with his father. However, his crime is neither forgiven nor forgotten by their small-town neighbours. In fact, John's presence appears to provoke those around him to give voice to their baser instincts. Writer/director Magnus von Horn reveals John's story by gradual degrees, drawing us deep into the narrative and calmly building a profound sense of empathy. John's crime was incredibly serious, but it is the insidious culture of brutality and its passive acceptance within his community that we are called to question. This captivating and beautifully constructed film has a challenging tension at its heart, which von Horn sustains with masterly control. A sharp and sensitive script coupled with eloquent performances ensures this film gets right under your skin.
Sarah Lutton
Image gallery