Creepy
J-Horror master Kiyoshi Kurosawa returns to the genre which made him a cult name with his latest study in terror.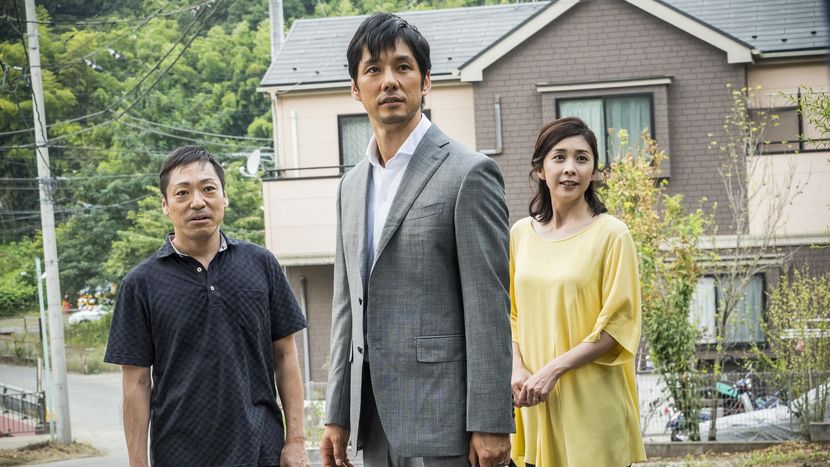 Dir Kiyoshi Kurosawa
Prod Tadashi Osumi
Scr Kiyoshi Kurosawa, Chihiro Ikeda
With Hidetoshi Nishijima, Yuko Takeuchi, Teruyuki Kagawa
Japan 2016
130min
UK Distribution Eureka Entertainment Ltd
Kiyoshi Kurosawa's 2001 film Pulse, one of several supernatural thrillers by the acclaimed director, is often regarded as a high point of J-Horror – famed for its unique atmosphere and eccentric storytelling. Now Kurosawa brings that same inimitable style to the aptly named Creepy, his first venture into the horror genre for a decade. After narrowly escaping death at the hands of a crazed killer, detective inspector Takakura quits the force and moves to the suburbs, embarking on a seemingly less perilous gig teaching criminal psychology at the local university. But when Takakura's former colleague asks for help in an unsolved missing person's case, the ex-cop is drawn into a terrifying mystery that appears to lead to his strange new neighbour, Mr Nishino. An insidious, and surprisingly droll masterclass in slow-burn atmosphere, Kurosawa proves he has lost none of his touch as a true master of the macabre. See it now before the inevitable Hollywood remake.
Michael Blyth
Image gallery