Callback
A struggling voice actor in New York turns to murder in this blackly comic psychodrama from Spanish director Carles Torras.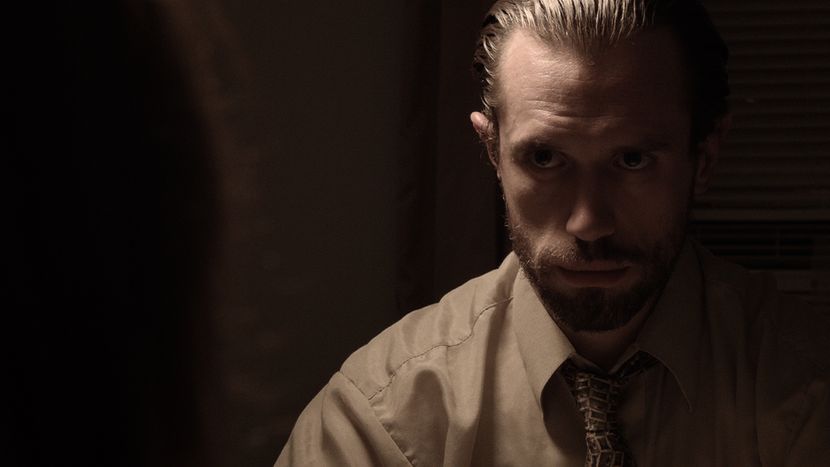 Dir-Prod Carles Torras
Scr Carles Torras, Martin Bacigalupo
With Martin Bacigalupo, Larry Fessenden, Lilli Stein
Spain-USA 2016
83min
Prod Co Zabriskie Films
These members of the filmmaking team are expected to attend the festival:
Martin Bacigalupo, Lead Cast; Alice Bocchi, Costume Designer; Carles Torras, Director
See the full list of visiting festival guests. Please note that we can't guarantee guest attendance at any particular screening.
Meet Larry de Cecco – struggling voice actor, part-time removals man, practising psychopath. Dividing his time between his thankless day job and a series of humbling auditions, Larry takes enjoyment in minor break-ins and perverse acts of vandalism. When an aspiring actress rents a room in his apartment, it looks like the reclusive Larry might have found a friend, but it is not long before his dark urges rise to the surface. With his English language debut, Spanish director Carles Torras has crafted a scathing critique of the American Dream, shot with cool precision and infused with a caustic streak of black humour. Larry's unhinged stoicism can be traced through a dark history of screen sociopaths, from Travis Bickle to Henry: Portrait of a Serial Killer, but lead actor and co-writer Martin Bacigalupo's revelatory, squirm-inducing performance makes for a truly distinctive anti-hero who will not be easily forgotten – no matter how hard you try.
Michael Blyth
Image gallery