The May Fair Hotel Gala
A Monster Calls
Patrick Ness' hugely popular book is brought to life, as a young boy's vast imagination enables him to see wonder beyond his tough circumstances.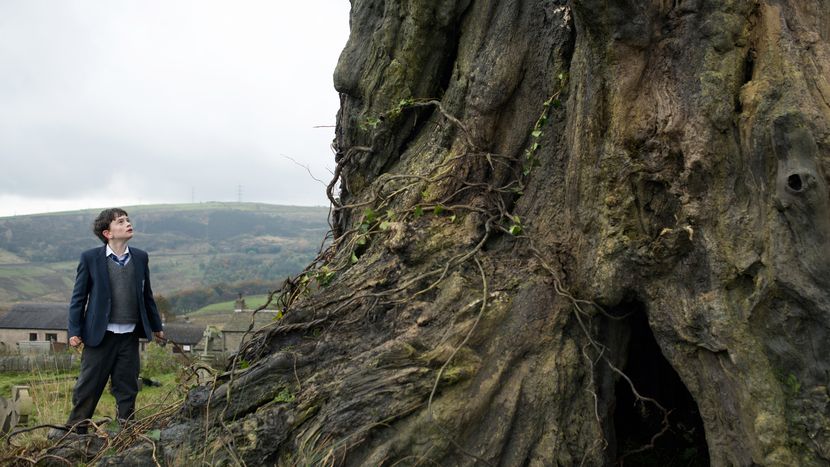 Dir JA Bayona
Prod Belén Atienza
Scr Patrick Ness
With Lewis MacDougall, Sigourney Weaver, Felicity Jones, Toby Kebbell and the voice of Liam Neeson
USA-Spain 2016
108min
UK Distribution Entertainment One
These members of the filmmaking team are expected to attend the festival:
J.A. Bayona, Director; Lewis MacDougall, Cast; Liam Neeson, Cast; Sigourney Weaver, Cast
See the full list of visiting festival guests. Please note that we can't guarantee guest attendance at any particular screening.
Shooting from the spectacular heights of fantasy, straight to the beating heart of reality, A Monster Calls is a genuinely moving film of great wonder and beauty, directed by JA Bayona (The Impossible, The Orphanage) and based on the hugely popular book by Patrick Ness. 12-year-old Conor (Lewis MacDougall is extraordinary) is bullied by his classmates because he sees the world differently. His mother (Felicity Jones), with whom he has a very special bond, is suffering from a terminal illness. His bossy grandmother (Sigourney Weaver) has become increasingly controlling. And his unreliable father (Toby Kebbell) is perpetually absent. Suddenly, a wizened and mysterious yew tree materialises to provide Conor with some much-needed guidance (Liam Neeson's voice is the perfect combination of melodic and imposing).
Bayona's visually inventive filmmaking gives glorious form to this deeply moving story about a boy who draws on his expansive imagination to come to terms with impending loss. He brings together members of the award-winning creative team that worked on Pan's Labyrinth and the film's level of technical creativity is a sight to behold. The film is abundant with cinematic references, such as the scene where mother and son watch the original King Kong, a model precedent for the animatronics and performance capture that bring to life this film's profoundly human monster.
Clare Stewart
Image gallery