Journey Gala
Paterson
Adam Driver excels in this effortlessly charming tale of a bus driver poet in New Jersey, filmed with typically groovy élan by Jim Jarmusch.
Read Sight & Sound's review of the film, by Nick James.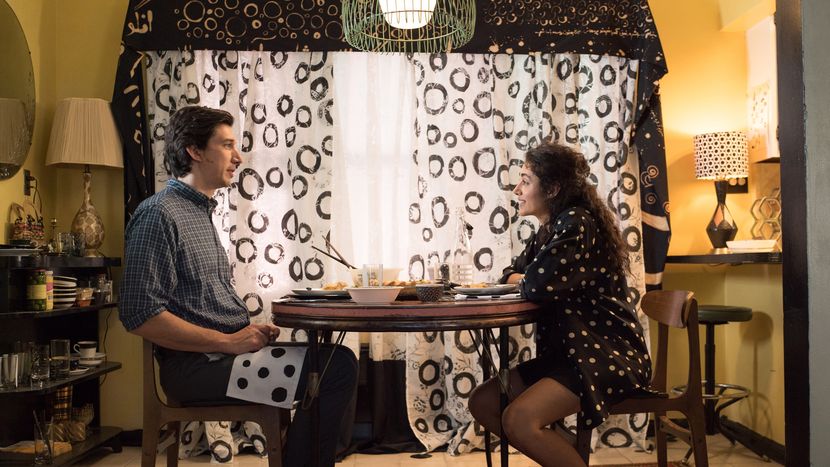 Dir-Scr Jim Jarmusch
Prod Joshua Astrachan, Carter Logan
With Adam Driver, Golshifteh Farahani
USA 2016
113min
UK Distribution Soda Pictures
Jarmuschians rejoice! Jim's got a new joint and this one is for all you lovers out there. Adam Driver is a bus driver named Paterson who lives in the town of Paterson, New Jersey. Golshifteh Farahani is Laura, a freelance artist, baker and homemaker. They live together in a small house with their bulldog Marvin. Married life has its rhythms and routines, with Paterson's days taken up crisscrossing the city, overhearing snippets of passengers' conversations, while evenings find him enjoying a post-dinner walk with his dog and a trip to the neighbourhood bar. Throughout, Paterson mulls over words, observing fragments of life and constructing verse for a series of poems he writes in a notebook. Meanwhile, Laura's artistic impulses spark her to make everything monochrome and groovy. Her talents span every kind of DIY, cupcakes and a newfound propensity with electric guitar. Adam Driver (Girls, Star Wars: The Force Awakens) hits a career high as our quiet everyman with a military past whose journeys are both physical and existential. Paterson is constantly attuned to the extraordinary and poetic, even in the smallest of gestures, offering a charming depiction of how lovers can co-exist and support each other's creativity. The poems, by real-life poet Ron Padgett, are damn fine too.
Kate Taylor
Image gallery