Aquarius
Sonia Braga shines in this transfixing drama about one woman making a stand against avaricious property developers in modern-day Brazil.
Read Sight & Sound's review of the film, by Jordan Cronk.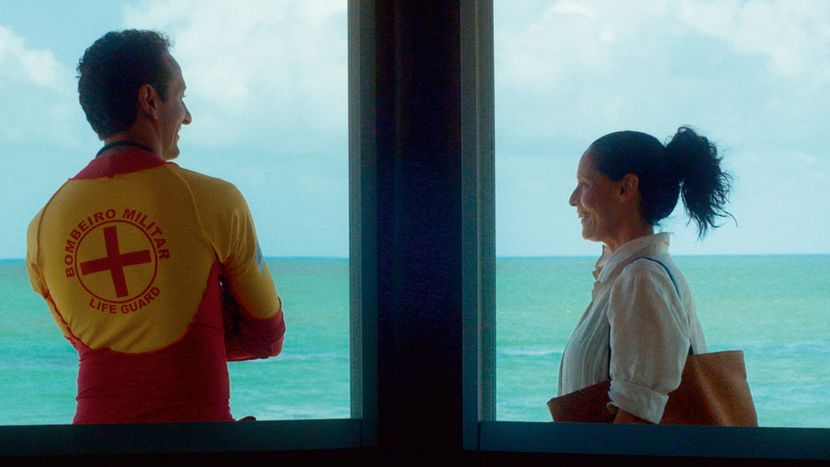 Dir-Scr Kleber Mendonça Filho
Prod Émilie Lesclaux, Saïd Ben Saïd, Michel Merkt
With Sonia Braga, Maeve Jinkings, Irandhir Santos
Brazil-France 2016
145min
UK Distribution Arrow Films
Kleber Mendonça Filho's richly absorbing and boldly realised new film takes its name from a Recife apartment block overlooking one of the city's most popular beaches. To Clara, a widowed music critic who has resided here for nearly four decades, Aquarius is home; but to a slick property developer determined to transform the site into luxury flats it is an investment opportunity. The developers want Clara out, by fair means or foul, but she won't budge. Building on the dazzling achievement of Mendonça Filho's Neighbouring Sounds (LFF2012), this is a rousing parable of individual resistance and an exquisite exploration of the way architecture, like cinema, can be a repository of cherished memories, full of secret meanings and intimate echoes of the past. Aquarius is a film of closely observed subtlety, swoony passion and sly political anger, and commanding it all, as emphatically as Clara leaves her signature on her apartment, is Sonia Braga. An electrifying blend of fierceness, vulnerability and proud sensuality, it is one of the performances of the year.
Edward Lawrenson
Image gallery