Cult
From the mind-altering and unclassifiable to fantasy, sci-fi and horror.
Have you ever had the feeling that you're being watched? From the ultra contemporary chills of It Follows, through to the quiet unease of Jamie Marks is Dead, and stopping off in Texas for a spot of chainsaw massacring along the way, it's a sensation that the poor folk who populate this year's Cult strand know all too well. Elsewhere, whether it be in the Yakuza hip hop world of Tokyo Tribe, the macabre romance of Spring, or the forbidding desert terrains of No Man's Land, you'll find a curious selection of films guaranteed to provoke, excite and take you entirely off guard. Welcome to the weird side.
Michael Blyth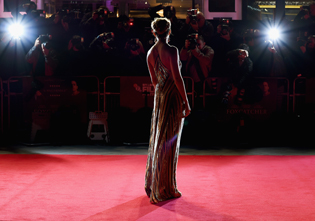 BFI Membership
Enjoy priority booking for the BFI London Film Festival, and a world of benefits year round.