Blind
A woman's blindness only serves to sharpen her capacity for imagination and fantasy in the directorial debut from the writer of Oslo, August 31st.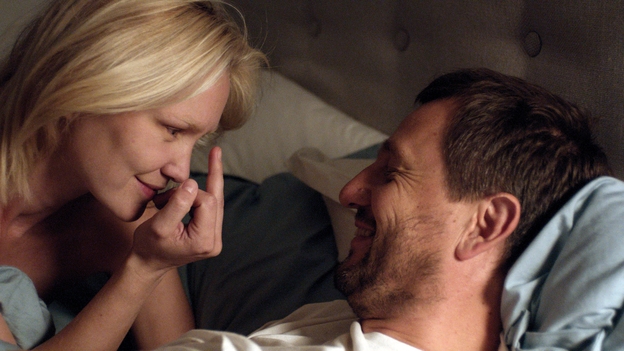 Open image gallery
Director Eskil Vogt
Producers Sigve Endresen, Hans-Jørgen Osnes
Screenwriter Eskil Vogt
With Ellen Dorrit Petersen, Henrik Rafaelsen, Vera Vitali, Marius Kolbenstvedt
Norway

2014

96 mins
UK distribution Axiom Films
Ingrid (Ellen Dorrit Petersen) has recently lost her sight. Increasingly confined to her apartment, she relies on a laptop as her sole creative outlet and, over time, her confidante. Playful, strong and far from pitiable, Ingrid has a boundless imagination and enthusiasm for life. Her world is soon populated with a variety of characters, from an overweight, voyeuristic singleton addicted to internet porn (shown in all its explicit glory) and a lonely divorcee who longs for intimacy, to a clueless husband who practically stumbles into an affair. However, what we see is far from straightforward in this smart, mercurial film. Narratives intersect and collide, and Ingrid may not fully comprehend what she has unleashed by way of her illicit desires and hidden anxieties. Renowned screenwriter-turner-director Eskil Vogt's film is inventive, challenging and powerful, yet maintains a light-hearted tone throughout, which perfectly complements Petersen's vivid performance as the coolly controlling Ingrid.
Sarah Lutton