Room 237
When Stanley Kubrick released The Shining, what did it mean?
Even if a screening is sold out, tickets are often available 30 minutes before the start of the film at the box office at each venue.

Image gallery
Director Rodney Ascher
Producer Tim Kirk, Andrew Herwitz
USA

2012

102 mins
UK distribution Metrodome Film Distribution
In 1980, Stanley Kubrick released The Shining. A horror film adapted from a best-selling Stephen King novel, it divided audiences and critics at the time, though it has latterly been celebrated as one of the director's masterpieces and remains a chilling standard for the genre. In over 30 years since its release, the cult following the film has garnered includes a number who insist that Kubrick was trying to do something other than just make a scary movie, that he implanted ideas about history and the world we live in throughout the film, littering it with codes to decipher. Rodney Ascher assembles footage from the film, astutely used clips from the director's work and other archive material, while allowing five authoritative voices to speculate what Kubrick was trying to tell the world when he made The Shining. The theories are appealingly bizarre at times, and while the ideas are often delivered with conviction, there's plenty of humour evident here. Room 237 is smart and inventive filmmaking that celebrates cinema with wit and originality.
Michael Hayden
Director statement
When I was a kid I snuck into a screening of Stanley Kubrick's The Shining. Ten minutes later I ran out, too scared to stay in the theatre. I've been obsessed with it ever since. Almost two years ago my friend Tim Kirk posted an essay on my Facebook wall that analysed The Shining in context with outer space, the Zodiac, and the Cold War, and we were off on the journey that would culminate in Room 237. We went for walks with our small children, parsing the intricacies of every theory we could find, covering topics as disparate as Native Americans, Marshall McLuhan, genocide, numerology, synchronicity, fairy tales and World War II. Other films have been seen as allegories (from Invasion of the Body Snatchers to Godzilla and beyond) but none had generated the type of passionate investigation of The Shining. The interviews put me into contact with a fascinating group of people (a journalist, a professor, a musician, an artist, and an 'erudite conspiracy hunter') and combing through the hours and hours of discussion, I was fascinated to find more connections than contradictions. Not a classically trained documentarian, I worked in a horror movie-influenced visual style (and soundtrack) that both suited my taste and also reflected the eerie sense of discovering hidden knowledge that I felt learning what the real source of the blood in the elevators was, why Jack quoted Kipling at the bar in the Gold Room, or who really opened the locked pantry door.
Rodney Ascher
Director biography
A Los Angeles-based director known for genre-blurring work including several short films, as well as commercial projects for clients including EA Games, Capitol Records, and VH1, his work has appeared nationally in various institutions including the San Francisco Museum, George Eastman House and under the Brooklyn Bridge. He directed the 2010 short The S From Hell which, like Room 237, premiered at Sundance and travelled the world (and the internet) soon afterwards.
Filmography
1997 Alfred [s]
2001 Triumph of Victory [s]
2006 Hot Chicks [ep Somebody Goofed only]
2008 Visions of Terror [s]
2009 Dog Days [s]
2010 The Lonely Death of the Giggler [s]; The S from Hell [doc s]
2012 Room 237 [doc]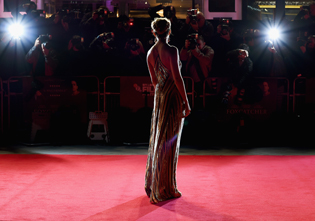 BFI Membership
Enjoy priority booking for the BFI London Film Festival, and a world of benefits year round.