Born Yesterday
Judy Holliday sparkles in this award-winning, energetic and lively comedy drama based on the play by Garson Kanin.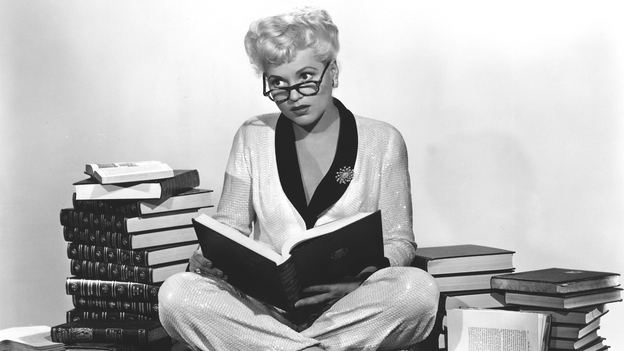 Open image gallery
Director George Cukor
Producer S Sylvan Simon
Screenwriter Albert Mannheimer
With Judy Holliday, Broderick Crawford, William Holden, Howard St John
USA

1950

101 mins
UK distribution Park Circus Limited
Judy Holliday won an Academy Award® for her portrayal of Billie Dawn, an ex-showgirl lover of millionaire junk tycoon Harry Brock, in this lively comedy drama, full of fabulous verbal sparring, based on the play by Garson Kanin. Arriving in Washington to buy himself a congressman, the uncouth crook Brock realises that the uneducated Billie will be an embarrassment so hires idealistic journalist Paul Verrall to see if he can soften her rough edges and make her more presentable. But Brock gets more than he bargained for as Verrall does his job too well and awakens Billie's social and political consciousness, turning her into Brock's most strident and formidable opponent. Along the way, Billie falls in love with her handsome tutor.
Julie Pearce
Restored in 4K from the Original Nitrate Picture Negative, a Composite Duplicate Negative and Fine Grain Master Positive by Sony Pictures Entertainment at Colorworks. 4K scanning by Cineric, Inc. Digital image restoration by MTI Film. Sound restoration from the Original Nitrate Soundtrack Negative and a Safety Soundtrack Negative by Chace Audio.