Tess
Roman Polanski takes on Thomas Hardy in his luminous adaptation of Tess of the D'Urbervilles, with an unforgettable 17-year-old Nastassja Kinski in the tragic title role.
Even if a screening is sold out, tickets are often available 30 minutes before the start of the film at the box office at each venue.

Image gallery
Director Roman Polanski
Producer Claude Berri, Timothy Burrill
Screenwriter Gérard Brach, Roman Polanski, John Brownjohn
With Nastassja Kinski, Peter Firth, Leigh Lawson
France

1979

180 mins
UK distribution BFI
The film will be released by the BFI in 2013 as part of a major season of films by Roman Polanski.
Roman Polanski undertook Tess, in memory of his murdered wife Sharon Tate, when seeking refuge in Paris after fleeing the USA. The adaptation was fraught with problems, ranging from the death of cinematographer Geoffrey Unsworth in mid-production, to appalling weather conditions and the need to recreate the Dorset countryside beyond the UK. It became the most expensive French movie of its time. Yet from these difficulties arose something magnificent. The tragedy of a woman 'more sinned against than sinning', Tess sets off at a leisurely pace, then grips the audience midway before reaching its devastating conclusion. Some critics have struggled with it, but the film is as luminous as a Pre-Raphaelite painting and has at its heart an unforgettable performance by the 17-year-old Nastassja Kinski as Tess. This superb 4K digital restoration is by Pathé, Eclair Group and Le Diapason. Approved by Polanski, it premiered in Cannes Classics in May.
Jane Giles
Roman Polanski filmography
1955 Rower (Bicycle) [s]
1957 Morderstwo (A Murder) [s]; Uśmiech zębiczny (A Toothful Smile) [s]; Rozbijemy zabawę (Break Up the Dance) [s]
1958 Dwaj ludzie z szafą (Two Men and a Wardrobe) [s]
1959 Lampa (The Lamp) [s]; Gdy spadają anioły (When Angels Fall) [s]
1961 Le Gros et le Maigre (The Fat and the Lean) [s]
1962 Nóż w wodzie (Knife in the Water); Ssaki (Mammals) [s]
1964 Les plus belles escroqueries du monde (The World's Most Beautiful Swindlers) [ep La Rivière de diamants only])
1965 Repulsion
1966 Cul-de-sac
1967 The Fearless Vampire Killers (aka Dance of the Vampires)
1968 Rosemary's Baby
1971 Macbeth
1972 Che? (What?)
1974 Chinatown
1976 Le Locataire (The Tenant)
1979 Tess
1986 Pirates
1988 Frantic
1992 Bitter Moon
1994 Death and the Maiden
1999 The Ninth Gate
2002 The Pianist
2005 Oliver Twist
2007 Chacun son cinéma [ep Cinéma Érotique only]
2010 The Ghost
2011 Carnage
2012 A Therapy [s]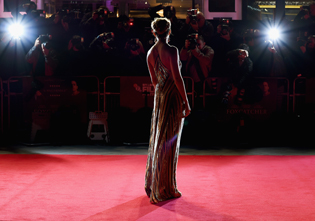 BFI Membership
Enjoy priority booking for the BFI London Film Festival, and a world of benefits year round.