Rodnye (Close Relations)
Vitaly Mansky's documentary journey through Ukraine visits members of his own family to show the reality behind the headlines in this divided country.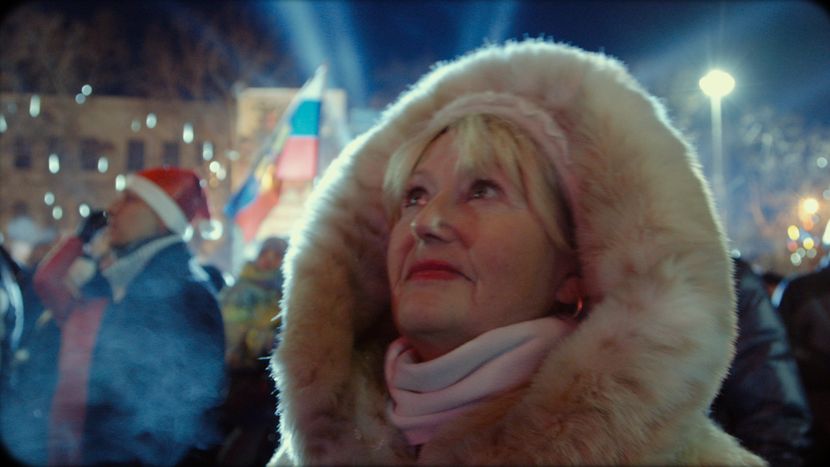 Dir-Scr Vitaly Mansky
Prod Natalya Manskaya, Guntis Trekteris, Simone Baumann, Marianna Kaat, Xenia Kuleshova, Julia Sinkevych, Anna Palenchuk
Latvia-Germany-Estonia-Ukraine 2016
112min
Sales Deckert Distribution
Ukrainian director Vitaly Mansky is one of Russia's leading documentary filmmakers. Here he re-visits the country of his birth, interviewing members of his family in Lviv, Odessa, Sevastopol in Crimea and the separatist Donbas region. Set within the specific political timeline of 2014-2016, he encounters different perspectives, realities, and attitudes towards life in Ukraine. It's a profound analysis of national identity, filtered through personal experience. On discovering that one of his grandmothers was Polish-Lithuanian, he wonders when Lithuanian Poles actually became Ukrainians. Traditions betray a region's history, such as the dual celebration of New Year's Eve – one Russian, the other Ukrainian – in Sevastopol. Mansky's birthplace, Lviv, was once the Polish city of Lwow and before that, as Lemberg, it was part of the Habsburg Empire. An important counterbalance to the simplifications of both East and West media and news reporting, Mansky's film is a fascinating account of the malleable nature of borders and cultures.
Peter Hames