Macondo
Tense, touching and insightful realist drama about a young Chechen refugee trying to keep his head above water in suburban Vienna.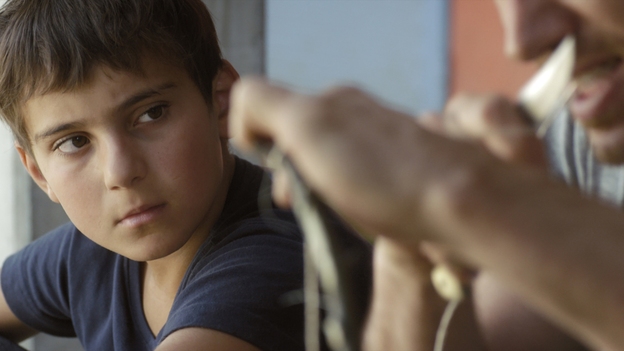 Open image gallery
Director Sudabeh Mortezai
Producer Olivier Neumann
Screenwriter Sudabeh Mortezai
With Ramasan Minkailov, Aslan Elbiev, Kheda Gazieva
Austria

2014

98 mins
UK distribution New Wave Films
This very impressive first feature by Iranian-Austrian documentarist Sudabeh Mortezai is an assured slice of realism about 11-year-old Ramasan (Minkailov), who lives with his mother (Gazieva) and sisters in Macondo, a Viennese suburb populated largely by refugees. In line with Chechen tradition, the boy – the one family member sufficiently fluent in German to deal with the immigration authorities – has taken responsibility for their well-being since his father vanished in the war in Chechnya. Then a man (Elbiev) turns up in the neighbourhood claiming to have been his dad's best buddy. Mortezai's psychologically astute handling of Ramasan's predicament – should he trust the stranger? – and depiction of the world he inhabits are sympathetic yet unsentimental, so that the boy's moral and physical welfare matter to us just minutes into the film. Not unlike the Dardennes' work, the film conveys tenderness while gripping like a vice.
Geoff Andrew