After the Storm
Umi yori mo Mada Fukaku
As typhoons buffet Tokyo, consummate miniaturist Kore-eda Hirokazu examines a broken family and the father's dogged attempts to glue it back together.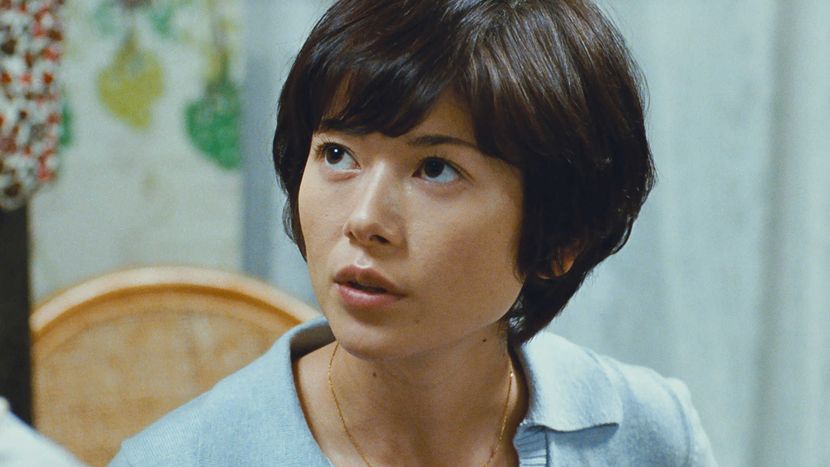 Dir-Scr Kore-eda Hirokazu
Prod Matsuzaki Kaoru, Yose Akihiko, Taguchi Hijiri
With Abe Hiroshi, Maki Yoko, Yoshizawa Taiyo
Japan 2016
117min
UK Distribution Arrow Films
The most famous line in Ozu's Tokyo Story, 'Isn't life disappointing?', pops into your head often during the films of the Japanese filmmaker's 54-year-old compatriot Kore-eda Hirokazu. It's especially apt for this perceptive tale of divorced father Ryota (Abe Hiroshi), a one-time novelist who may have gambled away his adulthood. Save for an addiction to betting, he's inherited little of worth from his late father. And his still-spry mother (the wonderful Kirin Kiki, who played Abe's ma in Kore-eda's Still Walking) has a habit of blithely tossing out the most valuable heirlooms. One thunderous night, Ryota lures his son and ex-wife to grandma's flat, in the conspiratorial hope of patching things up. With his usual bittersweet poise, Kore-eda looks at how one failed relationship can affect all the others around it and wonders if we ever really cast off our childhood attitudes, much as we might stubbornly fight to plough a new furrow.
Tim Robey
Image gallery