Sieranevada
Cristi Puiu's magisterial chamber-work takes a funny, touching, insightful look at family life in today's Romania, affected both by tradition and the troubled modern world.
Read Sight & Sound's review of the film, by Geoff Andrew.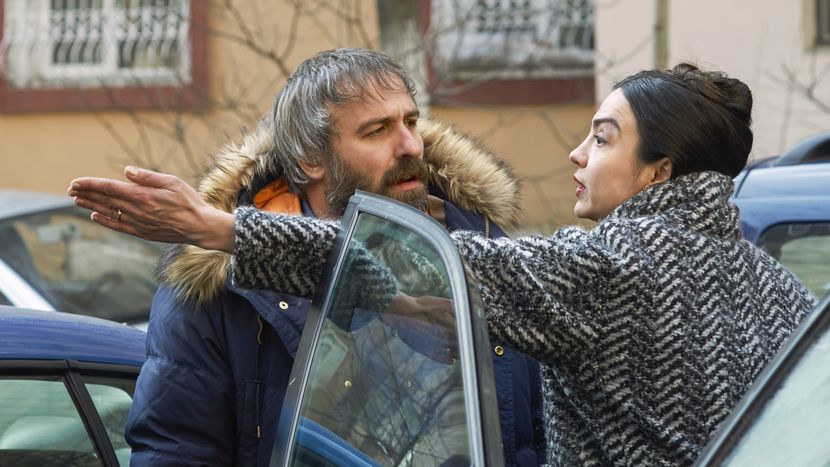 Dir-Scr Cristi Puiu
Prod Anca Puiu, Laurence Clerc, Olivier Thery-Lapiney
With Mimi Branescu, Judith State, Bogdan Dumitrache
Romania-France 2016
173min
Sales Elle Driver
Cristi Puiu's remarkable new feature confirms him as one of the world's most distinctive and rewarding filmmakers. Darkly comic and utterly credible, it begins with a bickering couple chaotically setting off for a family gathering; only later do we learn the precise purpose of the lunch, which is repeatedly postponed by no-show guests, unexpected arrivals, certain requisite rituals and – perhaps inevitable, given the crowded apartment that's the setting for most of the film - arguments, both personal and political, about Romania's past and the world's more recent troubles. With its subtly shifting alliances, intimacies, tensions and resentments, it's a wonderfully perceptive and honest portrait of an extended family, written, performed and directed with unflashy brilliance; seldom has so much movement within a single cramped location been so expertly choreographed. Funny, touching, insightful on a great many levels, Puiu's radical account of cinematic realism makes for marvellous viewing.
Geoff Andrew