The Secret Scripture
Irish filmmaker Jim Sheridan returns to his homeland for this heartfelt adaptation of Sebastian Barry's award-winning novel, featuring Rooney Mara, Eric Bana and Vanessa Redgrave.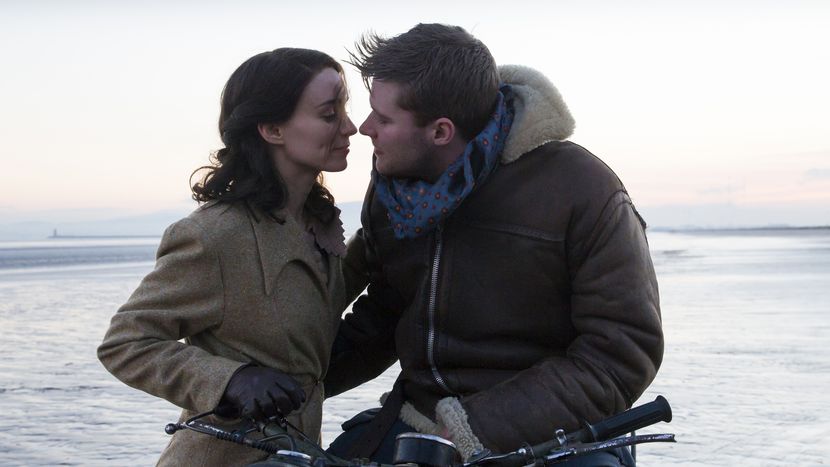 Dir Jim Sheridan
Prod Noel Pearson, Jim Sheridan, Rob Quigley
Scr Jim Sheridan, Johnny Ferguson
With Rooney Mara, Vanessa Redgrave, Jack Reynor
Ireland 2016
108min
Sales Voltage
These members of the filmmaking team are expected to attend the festival:
Rob Quigley, Producer; Vanessa Redgrave, Lead Actor; Jim Sheridan, Director
See the full list of visiting festival guests. Please note that we can't guarantee guest attendance at any particular screening.
Jim Sheridan's first Irish-set film since 1997's The Boxer finds the director of My Left Foot and In the Name of the Father in a more elegiac mode. Based on Sebastian Barry's 2008 novel, Sheridan's richly evocative drama stars Vanessa Redgrave as Roseanne McNulty, an elderly woman committed to the Roscommon Regional Mental Hospital 50 years earlier. With the hospital closing, Doctor Grene (Eric Bana) is sent to determine whether Roseanne is fit to be released. The discovery of her bible leads him to uncover the truth behind her terrible fate (revealed to us through a series of flashbacks, with the luminous Rooney Mara playing Roseanne's younger self). A filmmaker keenly aware of the nuances of human behaviour, Sheridan delivers a paean to his homeland, at once gorgeous in its lush depiction of Ireland's west coast and dark in its revelation of this divisive chapter in its history. The fine cast includes Theo James, Aidan Turner, and Jack Reynor.
Clare Stewart