Manhattan
Woody Allen's rapturous paean to New York features beautiful monochrome cinematography, is funny as hell, and is all wrapped up in the music of Gershwin.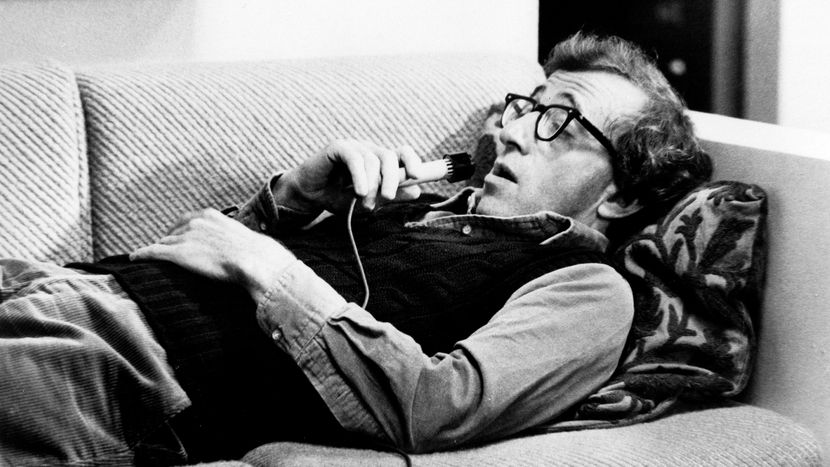 Dir Woody Allen
Prod Charles H Joffe
Scr Marshall Brickman, Woody Allen
With Woody Allen, Diane Keaton, Michael Murphy
USA 1979
96min
UK Distribution Park Circus Limited
Few films open as thrillingly as this. In a series of rapid-fire portraits of New York – complete with fireworks and Gershwin's Rhapsody in Blue – Woody Allen starts his joyous hymn to the most cinematic of cities. In cinematographer Gordon Willis' hands, it looks like a series of animated photographs by Alfred Stieglitz, framed in widescreen and shot in lustrous black and white. But Manhattan is far more than a city symphony. At its heart is a rich and hilarious exploration of the dynamics of love, desire and relationships. 'When it comes to relationships with women, I'm the winner of the August Strindberg Award', Ike (Allen) announces as he navigates entanglements with three women: cerebral journalist Mary (Keaton), wise/naive 17-year old high school student Tracy (Mariel Hemingway), and lesbian ex-wife Jill (a terrific turn by Meryl Streep). This is a film that repays repeated viewing: each time it grows more insightful, seems more romantic and becomes even funnier.
Robin Baker
Image gallery