Without Name
A land surveyor has an encounter with the uncanny in Lorcan Finnegan's creeping and imaginative slice of modern rural gothic.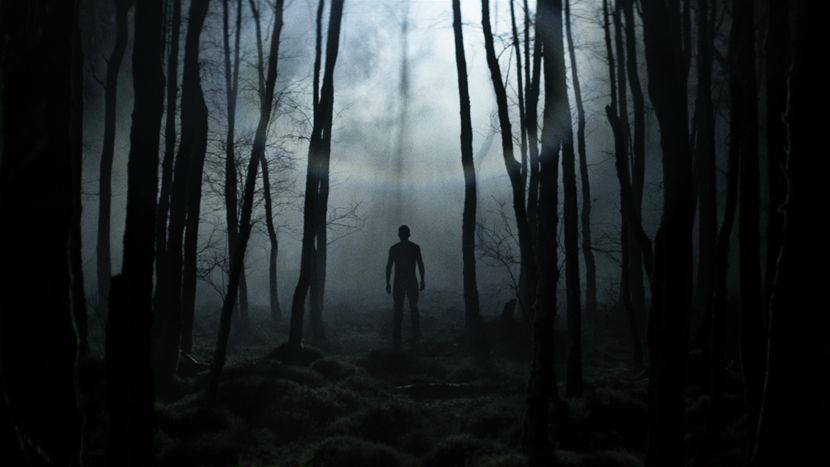 Dir Lorcan Finnegan
Prod Brunella Cocchiglia
Scr Garret Shanley
With Alan McKenna, Niamh Algar, James Browne
Ireland 2015
93min
Prod Co Lovely Productions
These members of the filmmaking team are expected to attend the festival:
James Browne, Lead Cast; Brunella Cocchiglia, Producer; Alan McKenna, Lead Cast; Garret Shanley, Screenwriter
See the full list of visiting festival guests. Please note that we can't guarantee guest attendance at any particular screening.
Dripping with style and foreboding, the much anticipated feature debut from acclaimed short filmmaker Lorcan Finnegan tells the story of Eric, a land surveyor hired by a private contractor to assess an isolated woodland location. Leaving behind his wife and child, Eric is joined in the remote countryside by a younger female research assistant with whom he shares a complicated history. Beguiled by the forest, the pair go about their work all the while sensing an ominous presence lurking amongst the trees. From its seemingly simple starting point, Finnegan imbues his bucolic nightmare with an escalating sense of dread, proudly favouring slow burn atmosphere over quick thrills. Shot with an uncanny eye for the fantastic, and boasting a truly ominous sound design, this sensory experience upholds the long tradition of the rural gothic, transforming the natural environment into a portentous landscape which is at once hypnotic, terrifying and, ultimately, somewhat trippy.
Michael Blyth
Image gallery