The Red Turtle
La Tortue Rouge
Studio Ghibli's first co-production is a mature, dialogue free-piece about a man getting to grips with life on a desert island.
Read Sight & Sound's review of the film, by Isabel Stevens.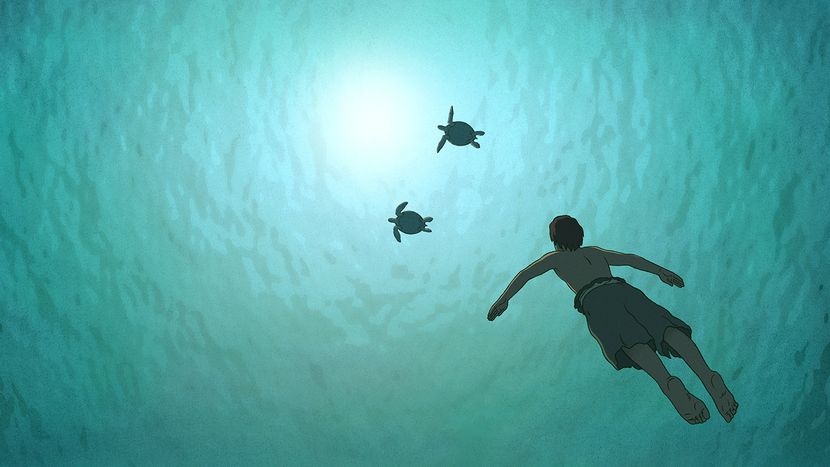 Dir-Scr Michael Dudok de Wit
Prod Toshio Suzuki, Vincent Maraval
France 2016
80min
UK Distribution STUDIOCANAL
These members of the filmmaking team are expected to attend the festival:
Michael Dudok De Wit, Director
See the full list of visiting festival guests. Please note that we can't guarantee guest attendance at any particular screening.
This mature, dialogue free, traditionally animated film is the result of a unique co-production between Japan's Studio Ghibli and London-based Oscar-winning filmmaker Michael Dudok de Wit. A man is shipwrecked on a beautiful island devoid of humans and must make the most of what he has to survive. Watched on by a group of sand crabs, he attempts to escape but is thwarted by the weather and a red turtle with a vendetta. Then an unexpected visitor arrives who will alter the man's fate for all time. The positioning of the environment at the core of the project and the calm sensibility of the storytelling can be partly attributed to support during the process from Ghibli's artistic visionary Isao Takahata (Grave of the Fireflies, The Tale of Princess Kaguya). The debut feature of a true auteur, The Red Turtle is a brilliant twist on a familiar premise that packs a hefty emotional punch.
Justin Johnson