A Dark Song
Steve Oram and Catherine Walker excel in this occult chamber piece about a grieving mother attempting to contact her deceased child.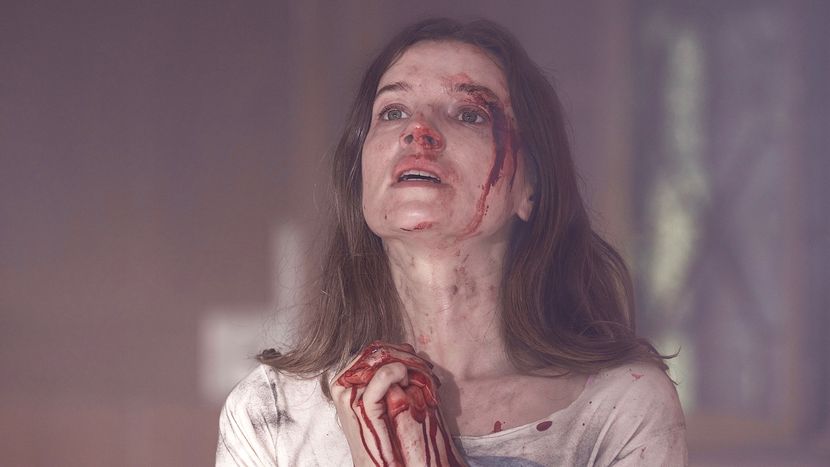 Dir-Scr Liam Gavin
Prod David Collins, Cormac Fox, Tim Dennison
With Steve Oram, Catherine Walker, Susan Loughnane
Ireland-UK 2016
99min
Sales XYZ Films
These members of the filmmaking team are expected to attend the festival:
David Collins, Producer; Liam Gavin, Director; Eoin O'Faolain, Producer; Steve Oram, Lead Cast; Catherine Walker, Lead Cast
See the full list of visiting festival guests. Please note that we can't guarantee guest attendance at any particular screening.
Sophia is grief-stricken, overwhelmed with sadness since the untimely death of her young daughter. In a desperate attempt to achieve some form of closure, she reaches out to Solomon, an occultist with experience in an ancient invocation ritual that Sophia believes will allow her to make contact with her deceased child. Locked away in a remote country house, the disparate pair undergo the long and arduous incantation process, risking both their mental and physical safety as they attempt to access a world beyond our understanding. Both an exhaustive and intense study of ceremonial magic, and an affecting exploration of the paralysing nature of grief, Liam Gavin's striking chamber piece defies easy categorisation. In an eye-opening departure from the comic roles for which he is best known, Steve Oram makes for an impressively overbearing occult practitioner, while the superb Catherine Walker provides the film's gut-wrenching emotional backbone as a mother driven to desperate measures.
Michael Blyth
Image gallery