Lost in Munich
Ztraceni v Mnichově
Petr Zelenka's film tells the absurd story of the French prime minister's parrot, a witness to the Munich Conference, who reveals its secrets decades later.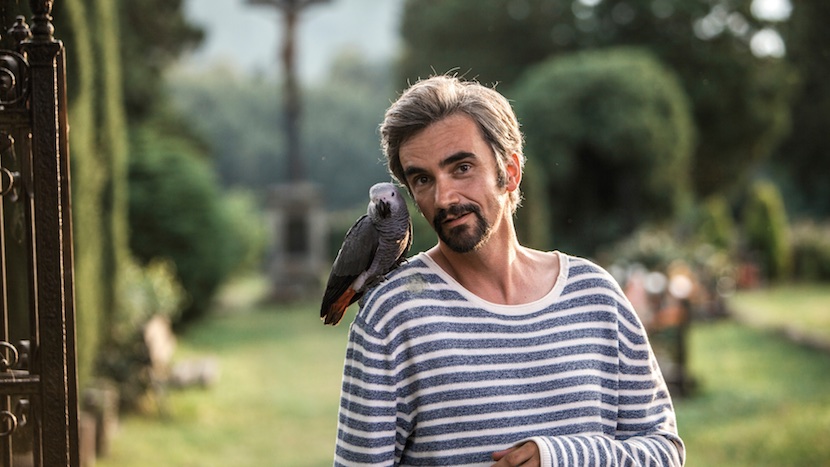 Director Petr Zelenka
Producer David Ondříček
Screenwriter Petr Zelenka
With Martin Myšička, Marek Taclík, Marcial Di Fonzo Bo
Czech Republic 2015
105 mins
Production company Lucky Man Films

During the Munich meetings between French premier Édouard Daladier, Neville Chamberlain, Adolf Hitler and Benito Mussolini, there was an unnoticed observer – Daladier's parrot. Now 90 years old, it is invited to Prague by the French Cultural Institute and begins to repeat various derogatory comments (mainly about Czechs) that its master allegedly made during the negotiations. Pavel, a Czech journalist undergoing a midlife crisis, kidnaps the parrot and finds himself at the centre of a political scandal. But what if this isn't true and we are really watching a film? What are the problems of making a Franco-Czech co-production in which the lead character is a parrot? Why is there a poster of Truffaut's Day for Night on the wall? And will Jean-Louis Trintignant agree to appear? Petr Zelenka (Buttoners, The Karamazovs) reveals an undiminished sense of the absurd in a film that he suggests 'you might have to concentrate on'.
Peter Hames
Image gallery