Happy Hour
A group of thirty-something women find their friendship tested by their differing attitudes to work, love and sex in the city of Kobe, Japan.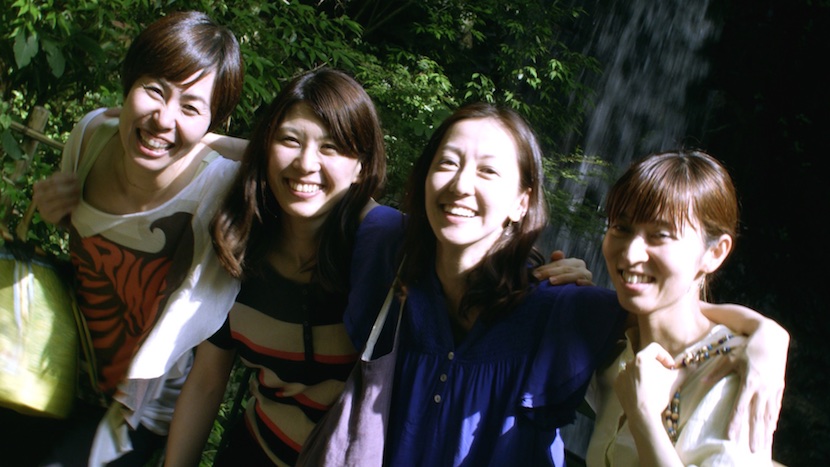 Director Ryusuke Hamaguchi
Producers Satoshi Takata, Hideyuki Okamoto, Tadashi Nohara
Screenwriters Ryusuke Hamaguchi, Tadashi Nohara, Tomoyuki Takahashi
With Rira Kawamura, Hazuki Kikuchi, Maiko Mihara, Sachie Tanaka
Japan 2015
317 mins
Production company Fictive LLC, Neopa Inc, KOBE Workshop Cinema Project
Happy five hours more like! Or rather, this is an astounding drama of extensive duration exploring the experiences of a group of thirty-something women in the city of Kobe, Japan. Four friends; a nurse, curator, cafe worker and housewife move through the entanglements of their work and romantic lives attempting to find some balance. The women talk frankly, often to the point of social humiliation, and the unfolding of various infidelities feels painfully true, as does the incomprehension of the men who love them. Slowly building a multilayered portrait that deepens over time and will delight fans of Hou Hsiao-Hsien, with some drunken confessionals that would make Hong Sangsoo blush, this urban drama also has much to offer followers of Lena Dunham. A gut-wrenchingly honest film about female desire - smart, sometimes sad, and, by turns, pretty damn sexy.
Kate Taylor
Image gallery