I Am Not a Serial Killer
A teenage sociopath comes face to face with an evil force in this chilling and darkly humorous adaptation of Dan Wells' acclaimed cult novel.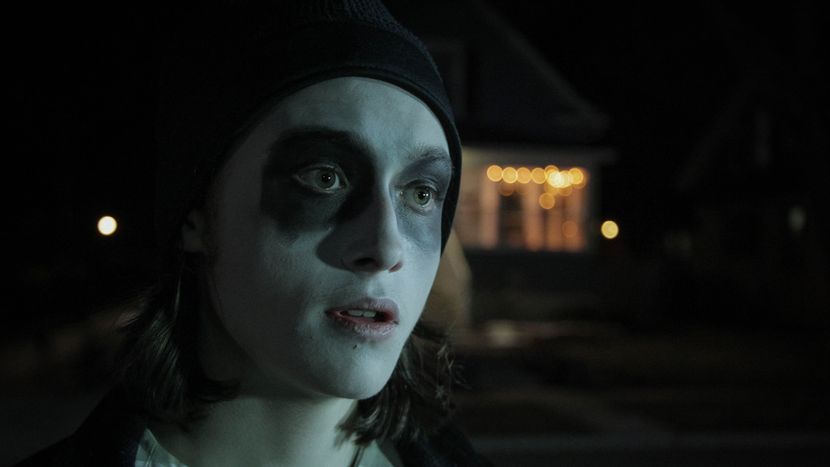 Dir Billy O'Brien
Prod Nick Ryan, James Harris, Mark Lane
Scr Billy O'Brien, Christopher Hyde
With Max Records, Christopher Lloyd, Laura Fraser
Ireland-UK 2016
104min
UK Distribution Bulldog
These members of the filmmaking team are expected to attend the festival:
Avril Daly, Executive Producer; Kate Glover, Producer; James Harris, Producer; Mark Lane, Producer; Christopher Lloyd, Lead Cast; Billy O'Brien, Director; Nick Ryan, Producer
See the full list of visiting festival guests. Please note that we can't guarantee guest attendance at any particular screening.
16-year-old John Cleaver has issues. Decidedly different from the other kids at school, the introspective teen is naturally drawn to the dark side, harbouring fears that he has within him the inert compulsion to kill. Nonetheless, John is a likeable sort – smart and often kind, and resolutely committed to keeping any unwholesome urges in check. But when a string of brutal murders rocks his sleepy midwestern hometown, he begins to suspect a supernatural force may be at work. Now, after years of battling his own personal demons, John must come face to face with a very different kind of monster. Gorgeously shot on evocative 16mm by acclaimed cinematographer Robbie Ryan (American Honey, Catch Me Daddy), Irish director Billy O'Brien's ingenious adaptation of Dan Wells' cult YA novel is a chilling and darkly humorous study of adolescent alienation, featuring a knockout performance from Max Records as the most disarmingly empathetic young sociopath you are ever likely to meet.
Michael Blyth
Image gallery