The Way Out
Cesta ven
Petr Václav's perceptive and unconventional study of a Czech Roma family features a magnetic performance by Klaudia Dudková as its determined heroine.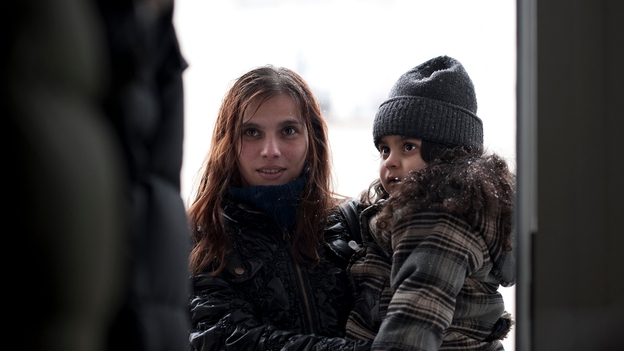 Open image gallery
Director Petr Václav
Producers Jan Macola, Milos Lochman, Tom Dercourt, Sophie Erbs
Screenwriter Petr Václav
With Klaudia Dudova, David Istok, Sara Makulova
Czech Republic-France

2014

102 mins
Sales Premium Films
Žaneta lives in a prefabricated housing block with her partner David, their daughter and Žaneta's younger sister. David reluctantly wants to resort to crime, at the expense of a racist politician, but Žaneta refuses to follow that path. However, their situation is desperate. A case study of a Roma family and the problems faced in their attempts to live a normal life, they fall into what director Petr Václav describes as the 'Roma social trap': racism, prejudice, lack of qualifications, problems with benefits and officials, debt, and hellish living conditions. However, this is much more than a 'social problem' film. Featuring a magnetic performance by Klaudia Dudová as Žaneta and impressively shot by Stépan Kucera, The Way Out is a striking and deeply moving film by Václav, who previously directed the acclaimed Marian, about the education of Roma children.
Peter Hames