Ethel & Ernest
A charming animated love story based on Raymond Briggs' autobiographical book about his parents Ethel and Ernest who lived through major changes during their 40 years of marriage, voiced by Brenda Blethyn and Jim Broadbent.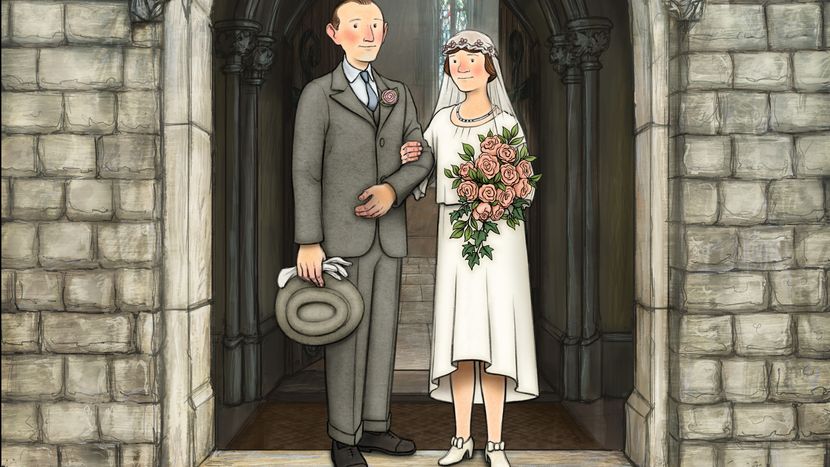 Dir Roger Mainwood
Prod Camilla Deakin, Ruth Fielding, Stephan Roelants
Scr Roger Mainwood
Music Carl Davis
With Brenda Blethyn, Jim Broadbent, Luke Treadaway
UK-Luxembourg 2016
94min
UK Distribution Vertigo Releasing
These members of the filmmaking team are expected to attend the festival:
Brenda Blethyn, Cast; Raymond Briggs, Writer; Jim Broadbent, Cast; Camilla Deakin, Producer; Peter Dodd, Animation Director; Ruth Fielding, Producer; Roger Mainwood, Director; Richard Overall, Editor; Luke Treadaway, Cast
See the full list of visiting festival guests. Please note that we can't guarantee guest attendance at any particular screening.
Ethel is a lady's maid with aspirations to better herself when she falls in love with and marries Ernest, a milkman. Living with their son Raymond in 1940s London puts them in the firing line as the Blitz takes hold of the city. Raymond is eventually evacuated to the relative safety of the countryside and we follow Ethel and Ernest through their everyday lives as they cope with the war. Their love and sense of family holds them tightly together as they witness events such as the VE day celebrations, the horror of Hiroshima and the creation of the Welfare State. Told in a series of captivating vignettes, this lovely animated feature first observes moments in the couple's life, then moves to their son as he grows up to face his own joys, challenges and travails. Based on Raymond Brigg's autobiographical book, this hugely accomplished labour of love remains faithful to the author/illustrator's inimitable style.
Justin Johnson
Image gallery