Phoenix
A concentration camp survivor undergoes reconstructive surgery and embarks on a search for her husband in postwar Germany.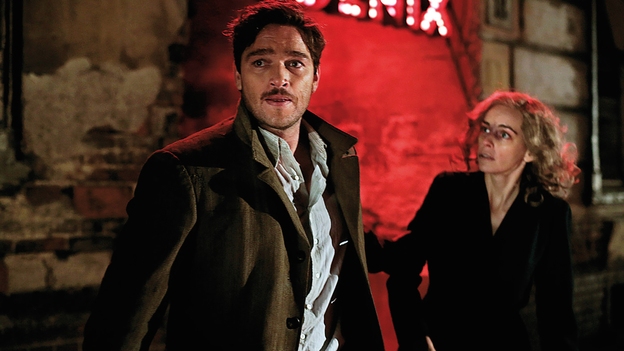 Open image gallery
Director Christian Petzold
Producers Florian Koerner von Gustorf, Michael Weber
Screenwriter Christian Petzold
With Nina Hoss, Ronald Zehrfeld, Nina Kunzendorf
Germany

2014

98 mins
Sales The Match Factory
The leading light of new German cinema, Christian Petzold has developed a reputation for spare, visually arresting filmmaking and stories that ripple with paranoia and restless unease. Concentration camp survivor Nelly Lenz undergoes reconstructive facial surgery after injuries have left her severely disfigured. Gradually returning to daily life in post-WWII Berlin, she ignores the cautionary overtures of her activist friend and embarks on a search for Johnny, the husband who may have betrayed her to the Nazis. Hidden behind a face that is not her own and desperately seeking to find her old love and recover their way of life, Nelly keeps her identity secret when Johnny fails to recognise her, allowing him to inveigle her into a scheme with disturbing implications. Phoenix features a haunting performance from lead actress and Petzold muse, Nina Hoss, playing a woman struggling to preserve her dignity in hostile circumstances and unable to reconcile her feelings of love with her sense of justice. Backtracking from the lingering mistrust of cold-war East Germany (the setting of their last collaboration, the widely acclaimed Barbara) to the ravaged environs of post-war Germany, Petzold and Hoss have created another profoundly moving film about the lasting impact of betrayal and denial.
Clare Stewart