Something Wild
Actors' Studio veteran Jack Garfein's offbeat urban drama, set in authentic New York, starring Carroll Baker (Baby Doll) as a rape victim.
Even if a screening is sold out, tickets are often available 30 minutes before the start of the film at the box office at each venue.
Director Jack Garfein
Producer George Justin
Screenwriter Jack Garfein, Alex Karmel
With Carroll Baker, Ralph Meeker, Mildred Dunnock
USA

1961

112 mins
UK distribution Park Circus
An alumnus of the actors' Studio, Jack Garfein directed only three features, including The Strange Incident (previously shown in the LFF) and this offbeat urban drama, made over 50 years ago, which has acquired cult status in the USA since its recent re-emergence, but remains unknown in the UK. Carroll Baker (then married to Garfein and famous as the eponymous lead in Elia Kazan's Baby Doll) stars as a young New Yorker who suffers a breakdown after being brutally raped and is saved from suicide by an angry, manipulative mechanic (Ralph Meeker) who incarcerates her in his Lower East Side apartment. Shot on New York locations by Eugen Shuftan, whose credits go back to Metropolis, and with a score by Aaron Copland and a stunning title sequence by the legendary Saul Bass, the film is ripe for rediscovery. We hope that Mr Garfein, still with us, will introduce the screening.
Clyde Jeavons
Jack Garfein filmography
1957 The Strange One
1961 Something Wild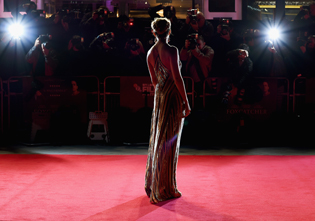 BFI Membership
Enjoy priority booking for the BFI London Film Festival, and a world of benefits year round.