Psychonauts, the Forgotten Children
Psiconautas, los niños olvidados
Birdboy and his animal friends plan their escape from an ecologically devastated island in this surreal, animated fantasy.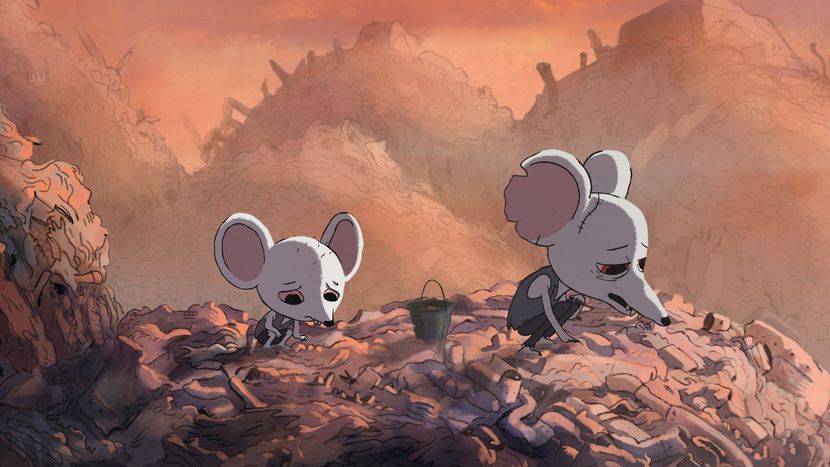 Dir-Scr Pedro Rivero, Alberto Vázquez
Prod Farruco Castromán, Carlos Juárez, Luis Tosar
Spain 2015
75min
Sales Basque Films
An ecological event has devastated an entire island. Birdboy hides himself away, his inner turmoil gnawing at him while at the same time he avoids the island's scavenging inhabitants and the local police, who suspect he is dealing drugs. With her religious foster parents driving her to despair, Dinky has decided that escape is her only option. Her other animal friends join her in a journey across the island to find Birdboy and make their escape. With Dinky's talking alarm clock in hot pursuit, this is a wildly imagined place where your piggy bank berates you and an inflatable dinghy begs for freedom. It's a world that explodes onto the screen from the page of its graphic novel source material. Quirky, subversive and surreal, it's like an episode of Adventure Time through a lens infused with acid and popping candy. Nevertheless, this unique, animated tale is sweetly disarming and very funny. It will appeal to older teens and adults alike.
Justin Johnson
Image gallery