The Void
Terror unfolds inside a deserted hospital in this nightmarish throwback to old-school creature features and practical monster FX.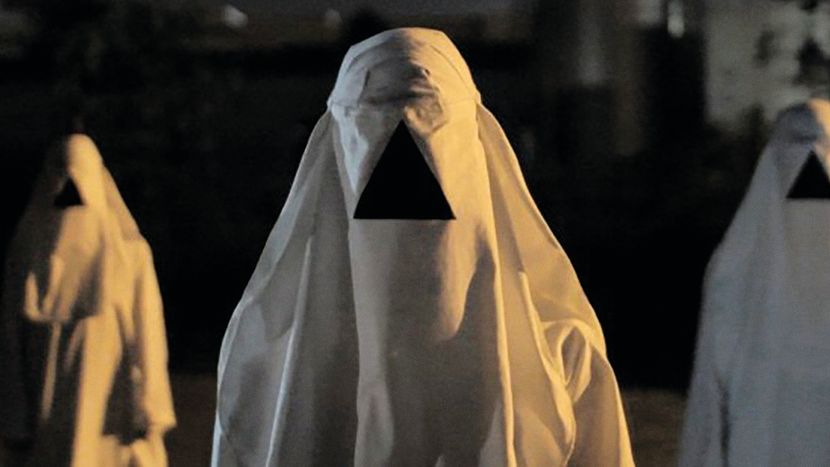 Dir-Scr Jeremy Gillespie, Steven Kostanski
Prod Casey Walker, Jonathan Bronfman
With Ellen Wong, Kathleen Munroe, Kenneth Welsh
Canada 2016
85min
UK Distribution Signature Entertainment
These members of the filmmaking team are expected to attend the festival:
Daniel Fathers, Actor; Jeremy Gillespie, Director, Screenwriter; Steven Kostanski, Director, Screenwriter; Casey Walker, Producer
See the full list of visiting festival guests. Please note that we can't guarantee guest attendance at any particular screening.
From the distorted imaginations of Steven Kostanski and Jeremy Gillespie, best known as part of the Astron-6 collective (Manborg, Father's Day), comes a brand new slice of retro terror. Encountering a blood-soaked man on a dark, deserted road, police officer Daniel Carter rushes the stranger to the supposed safety of an eerily quiet local hospital. But while a mysterious congregation of white-cloaked figures begin to gather out front, the unsuspecting staff and patients trapped inside start to undergo a monstrous transformation. Drawing upon the cool aesthetics of early John Carpenter and the gloopy practical effects of vintage Stuart Gordon, The Void may be rife with sly nods and knowing winks, but the result is far more than a game of spot the movie reference. Kostanski and Gillespie have concocted a truly nightmarish mythology all of their own, complete with arresting visuals and a plot as twisted as the horror-obsessed minds from which it came.
Michael Blyth
Image gallery