Queen of Earth
Following Listen Up Philip, Alex Ross Perry further mines the dark side of the psyche with this stunning drama about the reunion of two not-so-close school friends.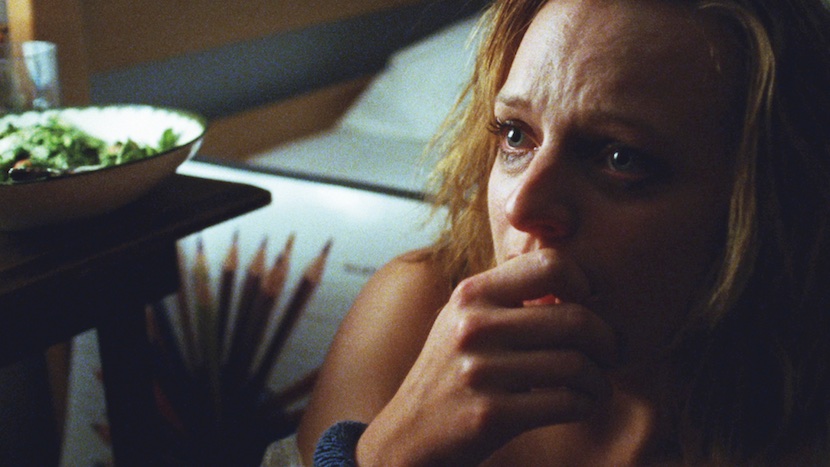 Director Alex Ross Perry
Producers Elisabeth Moss, Alex Ross Perry, Adam Piotrowicz, Joe Swanberg
Screenwriter Alex Ross Perry
With Elisabeth Moss, Katherine Waterston, Patrick Fugit
USA 2015
90 mins
Sales The Match Factory
What's not to love about a film that cites Woody Allen's Interiors and Fassbinder's The Bitter Tears of Petra von Kant as influences? Especially when it's as deliciously put together as Queen of Earth, Alex Ross Perry's follow up to last year's brilliant and witheringly acerbic Listen Up Phillip. A devilish study of mental breakdown and dysfunctional power dynamics between female best friends – Elisabeth Moss's Catherine and Katherine Waterston's Ginny – who come together immediately following Catherine's father's suicide and her being unceremoniously dumped by her boyfriend, James. From the opening shot (with no reverse shot) of Catherine in hysterics as she pleads with James to reconsider, it's clear this is dynamic filmmaking of the highest order, relying on superlative performances and Perry's characteristically dark wit. And nothing show's the filmmaker's dominance over the medium more than a breathtaking 9-minute pan, as power shifts from one woman to the other.
Tricia Tuttle
Image gallery