Houston, We Have a Problem!
Houston, imamo problem!
An incredible story of Cold War-era international intrigue, the space race, declassified top-secret documents and a clandestine deal between President Kennedy and Yugoslavia's President Tito.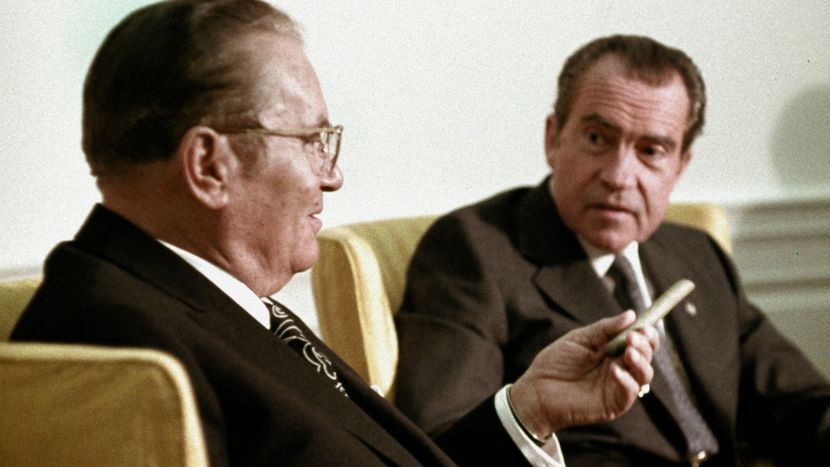 Dir Žiga Virc
Prod Boštjan Virc, Siniša Juricic, Ingmar Trost
Scr Boštjan Virc, Žiga Virc
Slovenia-Croatia-Germany 2016
88min
Sales Cat&Docs
These members of the filmmaking team are expected to attend the festival:
Boštjan Virc, Producer; Žiga Virc, Director
See the full list of visiting festival guests. Please note that we can't guarantee guest attendance at any particular screening.
The incredible story of the top-secret Yugoslav space programme that Tito sold to the USA in the 1960s for billions of dollars is hilariously revealed by debut director Žiga Virc. Skilfully combining archival footage and interviews with key figures – including a former Yugoslav aerospace engineer and an American historian as well as philosopher Slavoj Žižek – it's a fascinating examination of Cold War foreign diplomacy and the lies, manipulation and trickery that make up national identity. Who was really responsible for America's mission to the moon? Was Kennedy's assassination shortly after Tito's visit to the USA just a coincidence? Blurring the lines between fact and fiction, Virc's hugely entertaining film uncovers one of the biggest conspiracies in human history. Or does it? Where does history end and myth begin? Is it possible to distinguish a cleverly constructed lie from reality? What does Slavoj Žižek think about it? And more importantly, what do you?
Christine Bardsley
Image gallery