Zoology
Zoologiya
Middle-aged Natasha grows a tail and falls in love in Ivan Tverdovsky's absurd tale of contemporary Russia.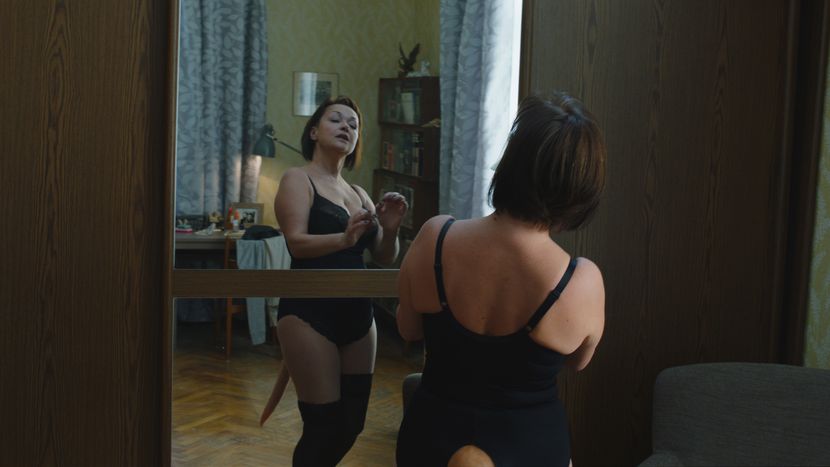 Dir-Scr Ivan I. Tverdovsky
Prod Natalia Mokritskaya, Mila Rozanova, Uliana Savelieva, Guillaume de Seille, Esther Friedrich, Alex Weimer, Maria Lavnikovich
With Natalia Pavlenkova, Dmitry Groshev, Irina Chipizhenko
Russia-France-Germany 2016
87min
Sales New Europe Film Sales
These members of the filmmaking team are expected to attend the festival:
Dmitry Groshev, Lead Actor
See the full list of visiting festival guests. Please note that we can't guarantee guest attendance at any particular screening.
Middle-aged Natasha, who shares her life with her mother and an aged cat, works as a procurement officer in a zoo, where she is the butt of her colleagues' jokes. However, there is something mysterious about her and we soon discover that, unknown to them, Natasha has grown a tail. She goes to the doctor and has X-rays taken at the hospital, but her condition is considered inoperable. She then begins a romance with Peter, a young radiologist and, at the age of 55, new life experiences begin to open up. As rumours spread and develop (about a woman marked by the devil), she is led to define a new reality. Ivan I. Tverdovsky's realist approach to his absurd contemporary fairy tale inserts itself into the realities of contemporary Russian life. Resonant and compelling, it features a captivating performance by Natalia Pavlenkova as Natasha.
Peter Hames