The Giant
Jätten
The tender story of Rikard, a severely deformed autistic man whose life is fueled by dreams of sports victory and imaginary worlds.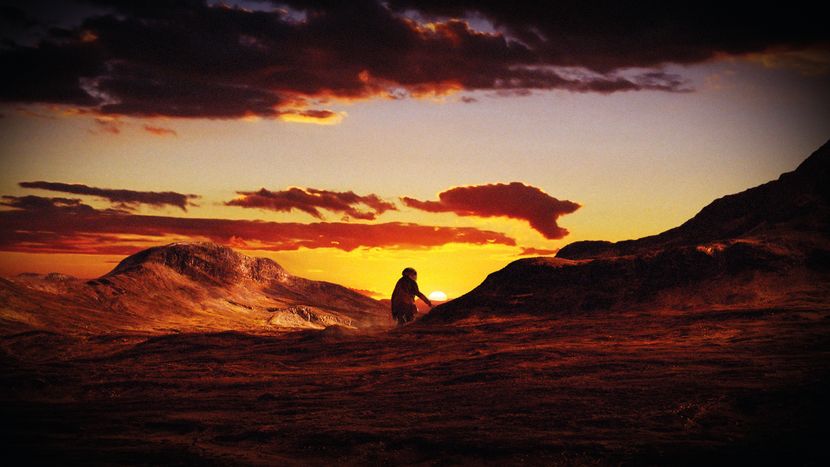 Dir-Scr Johannes Nyholm
Prod Maria Dahlin, Morten Kjems Hytten Juhl
Sweden-Denmark 2016
90min
Sales Indie Sales
These members of the filmmaking team are expected to attend the festival:
Johannes Nyholm, Director
See the full list of visiting festival guests. Please note that we can't guarantee guest attendance at any particular screening.
Bristling with originality, The Giant defies classification: a mythic story told on a very intimate scale; a sports movie played out to a Western soundtrack; a comedy of melancholy optimistism. From this melting pot of ideas, writer-director Johannes Nyholm crafts the tender and emotionally complex story of Rikard, a severely deformed man with autism. Haunted by the loss of his mother, from whom he was separated as a young child, Rikard believes that she will take him back if he wins the Scandinavian Championship trophy in his beloved sport of pétanque (a form of boules). Although surrounded and supported by an army of loving friends and carers who are unfazed by his condition, from time to time Rikard escapes to an imaginary world where he is a 50-metre tall giant. Marrying dazzlingly beautiful fantasy sequences with quietly moving drama, Nyholm filters Rikard's world through a distinctive soundscape to create an extraordinarily rich and inventive film.
Sarah Lutton