Captivated: The Trials of Pamela Smart
An engrossing examination of modern-day media and its influence on the outcome of one of the most infamous murder cases in late 20th century USA.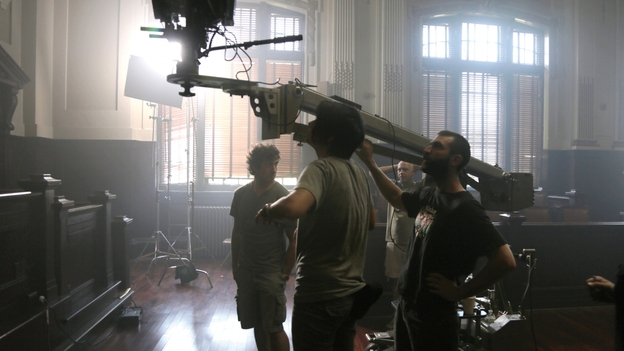 Open image gallery
Director Jeremiah Zagar
Producer Lori Cheatle
Screenwriter Jeremiah Zagar
USA-UK

2014

97 mins
Production company Hard Working Movies
In 1991, a small-town murder in New England became one of the highest-profile cases in US history. As the first fully-televised court case, the Pamela Smart trial was a national sensation as a lurid tale of sex, drugs, betrayal and murder played out at prime-time. The trial has subsequently inspired many television shows, books and films (including Gus Van Sant's To Die For, with Nicole Kidman in the Smart role) and was a precursor of today's reality TV. The media circus that sprang up around the trial quickly developed its neo-noir narrative of a femme fatale who seduces an impressionable teenager to commit murder for her, but did this coverage cause a miscarriage of justice? Using intimate interviews and archive footage to compelling effect, Jeremiah Zagar incisively examines the way the legal process and the perceptions of those involved were, and continue to be, affected by media coverage and manipulation.
Christine Bardsley