Headline Gala
Manchester by the Sea
Casey Affleck and Michelle Williams shine in this devastating drama from Kenneth Lonergan (Margaret, You Can Count on Me), about a man's painful hometown return.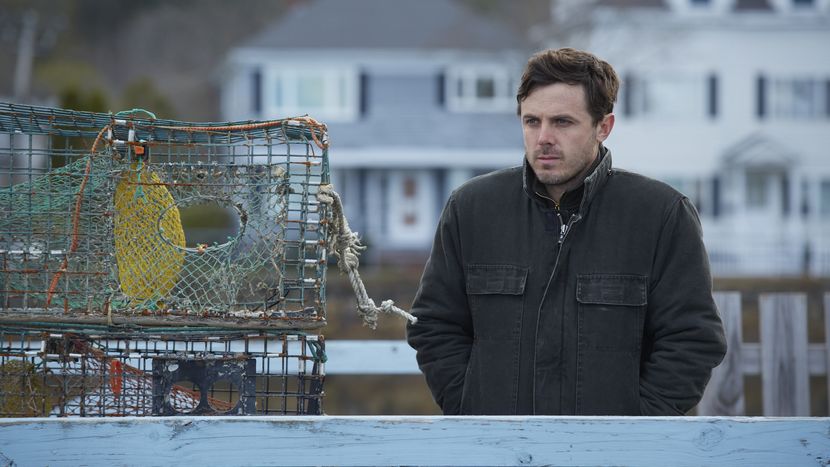 Dir-Scr Kenneth Lonergan
Prod Matt Damon, Kimberly Steward, Chris Moore, Lauren Beck, Kevin J. Walsh
With Casey Affleck, Michelle Williams, Kyle Chandler, Lucas Hedges
USA 2016
137min
UK Distribution STUDIOCANAL
These members of the filmmaking team are expected to attend the festival:
Casey Affleck, Cast; Kenneth Lonergan, Director; Michelle Williams, Cast
See the full list of visiting festival guests. Please note that we can't guarantee guest attendance at any particular screening.
Tender, brutal and utterly mesmerising, Kenneth Lonergan's (Margaret; You Can Count on Me, LFF2001) third feature as director is one of the most visually eloquent and emotionally devastating explorations of grief and redemption in recent cinema. Casey Affleck gives an indelible, career-defining performance as the laconic, calcified Lee, a man whose spare existence is suddenly ruptured when the death of his brother Joe (Kyle Chandler) forces him to return to the hometown he abandoned years before. Rocked by contact with his estranged ex-wife (Michelle Williams) and the revelation that Joe has made him guardian of his teenage son (Lucas Hedges), Lee's private torment deepens.
Lonergan harnesses all the cinematic potency of the wild and durable Massachusetts locations to magnify the unfathomable inner turmoil of a man so shattered by the consequences of one single mistake that he cannot reverse his retreat from life, even when faced with the responsibility of caring for someone else. The primary tragedy is revealed through a series of flashbacks that imbue the narrative with a foreboding urgency, often triggered by an emotional response to place, spoken exchanges, or the knowing stares and whispers of the townspeople. This is exacting filmmaking, profound and overwhelming.
Clare Stewart
Image gallery