Fair Play
Sprint champion Anna becomes the unsuspecting victim of a secret 'medical programme' in Andrea Sedláčková's compelling sports drama set in Communist Czechoslovakia.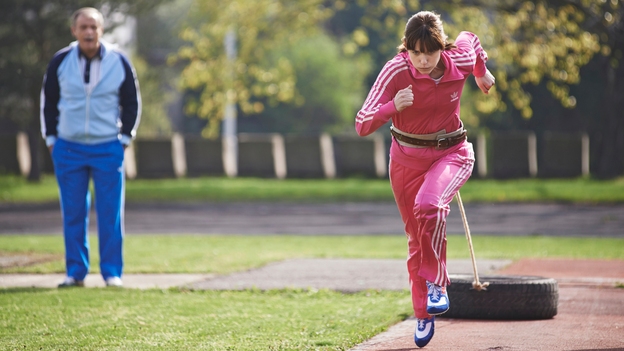 Open image gallery
Director Andrea Sedlackova
Producer Katerina Cerna, Pavel Strnad, Silvia Panakova, Erik Panak, Undine Filter, Thomas Kral, Christine Haupt
Screenwriter Andrea Sedlackova
With Anna Geislerová, Judit Bárdos, Roman Luknár
Czech Republic-Germany-Slovakia

2014

100 mins
Sales Intramovies SRL
Anna (Judit Bárdos) is a young sprinter whose ambition is to represent Czechoslovakia in the Los Angeles Olympic Games of 1984. Her father lives in exile while her mother, Irena (Anna Geislerová), a former tennis champion, is banned from playing due to her support for the Prague Spring of 1968. When Anna is forced to take steroids without consent, Irena agrees to the plan in order to encourage her to seek a new life in the West. At the same time, Irena becomes involved with a dissident writer and types samizdat documents for private circulation. However, when her flat is bugged by state security, she refuses to become an informer. Beautifully acted by the two main protagonists, relations between mother and daughter are particularly well conveyed. Dramatic and engaging, Fair Play is an intelligent and chilling exposure of the way in which the state can infiltrate all aspects of life.
Peter Hames