My Old Lady
Down-and-out Kevin Kline inherits a gold mine of a Paris apartment, but can't sell while Maggie Smith's still living in it.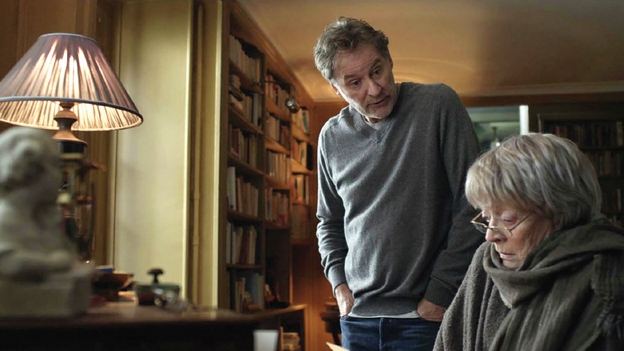 Open image gallery
Director Israel Horovitz
Producers David C Barot, Nitsa Benchetrit, Gary Foster, Rachael Horovitz
Screenwriter Israel Horovitz
With Kevin Kline, Maggie Smith, Kristin Scott Thomas
USA-France

2014

104 mins
UK distribution Curzon Film World
Chances to watch Maggie Smith do fully-rounded character work don't come up as often as we'd like. Relish, then, her dry, sedate and richly shaded turn as Mathilde, a die-hard dowager sitting pretty in the shabby-chic surroundings of an eye-wateringly valuable Parisian apartment. Technically, it's the surprise inheritance and potential salvation of Mathias (Kevin Kline), a cash-strapped writer whose hopes of flogging it are immediately brought up short: the property is a 'viager', legally bound under a French system giving elderly residents tenant-for-life status. Though Mathilde humours the American's vulture-like presence, her daughter Chloé (a withering Kristin Scott Thomas) extends no such courtesy. Adapting his own 2012 Broadway play, writer-director Israel Horovitz lays on a nicely acidic battle of wits, digging beneath Mathilde's imperious foibles to disinter a secret romantic past that may redefine all three relationships.
Tim Robey