Porto
Anton Yelchin and Lucie Lucas star in this elegiac and deeply cinematic lovesong to the pains and pleasures of a brief romantic encounter.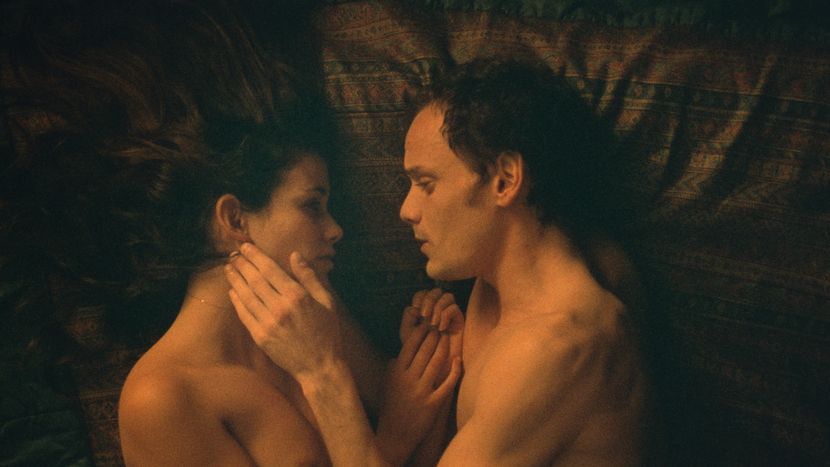 Dir Gabe Klinger
Prod Rodrigo Areias, Sonia Buchman, Nicolas R de la Mothe, Gabe Klinger
Scr Larry Gross, Gabe Klinger
With Anton Yelchin, Lucie Lucas, Françoise Lebrun
Portugal-France-USA 2016
75min
Prod Co Double Play Films
These members of the filmmaking team are expected to attend the festival:
Gabe Klinger, Director; Lucie Lucas, Cast
See the full list of visiting festival guests. Please note that we can't guarantee guest attendance at any particular screening.
A location where every frame seems imbued with a lingering romantic pessimism, Porto is the setting for the end, the start and the reminiscence of a love affair between American drifter Jake and French archaeologist Mati. By turns sexy and sad, the film shows the damage that their momentary connection helps them transcend, as well as the feelings they're left with. Anton Yelchin, in one of his final roles, brings a restless physicality to Jake, a man caged in his own way of thinking. And Lucie Lucas' bold performance is made iconic through some Nouvelle Vague framing – especially in an extraordinary eyes-across-the-room café scene. Executive produced by Jim Jarmusch and featuring a brief vocal performance by Chantal Akerman, director Gabe Klinger follows his 2013 documentary Double Play: James Benning and Richard Linklater with this ravishing debut fiction feature combining the textures of 35mm,16mm and Super8 film formats to question the verisimilitude of love, and of film itself.
Kate Taylor
Image gallery