The Reunion
La reconquista
A beautifully performed tale capturing the innocence and exhilaration of first love from Spanish filmmaker Jonás Trueba, the director of The Romantic Exiles (LFF2015).
Director Jonás Trueba is expected to attend the Festival.
The BFI cannot guarantee attendance at any particular screening.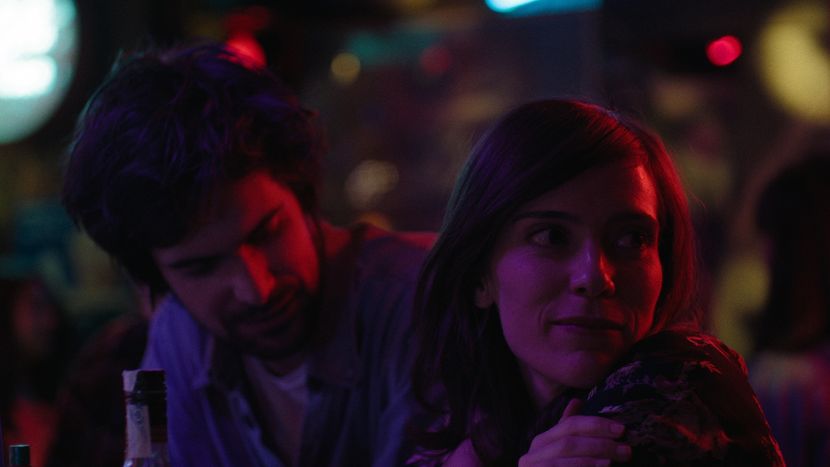 Dir-Scr Jonás Trueba
Prod Javier Lafuente
With Francesco Carril, Itsaso Arana, Aura Garrido
Spain 2016
108min
Sales Film Factory Entertainment
These members of the filmmaking team are expected to attend the festival:
Jonás Trueba, Director
See the full list of visiting festival guests. Please note that we can't guarantee guest attendance at any particular screening.
Jonás Trueba's The Romantic Exiles (LFF2015) took the viewer on the road from Madrid to Paris as its characters ruminated on love, desire and loss. For this new reflection on loves lost and gained, Trueba moves back to his native Madrid, working once more with his alter-ego Francesco Carril. He plays Olmo, an early thirty-something writer and translator who meets up with his ex-girlfriend from 15 years back. Manuela (Itsaso Arana), an actress, is back in town and keen to catch up. Their night-time odyssey through the city takes in drinks, a concert and a swing dance gig. But the evening's contemplations are magnified when Olmo returns home and another day beckons. Tender, heartfelt and utterly gorgeous, The Reunion is an enchanting contemplation of the euphoria of first love and the tough decisions that govern how you balance hopes, dreams and desires.
Maria Delgado
Image gallery