The Dreamed Ones
Die Geträumten
Documentary filmmaker Ruth Beckermann brings contemporary romance to the historical correspondence between postwar poets and lovers Paul Celan and Ingeborg Bachmann.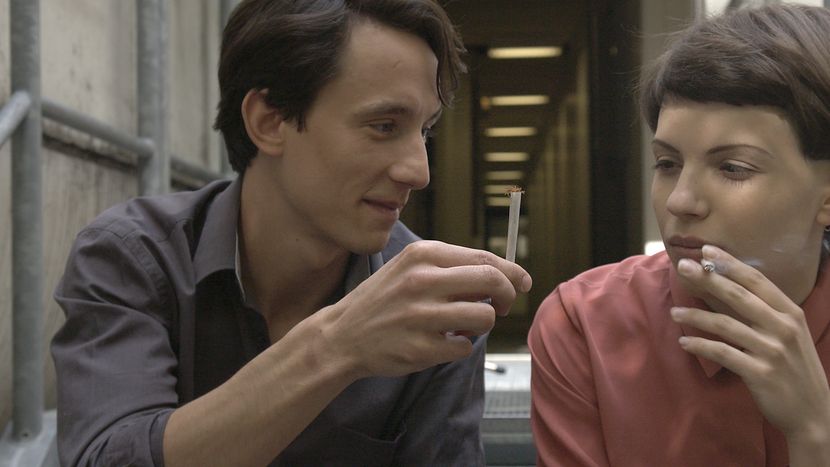 Dir-Prod Ruth Beckermann
Scr Ina Hartwig, Ruth Beckermann
With Anja Plaschg, Laurence Rupp
Austria 2016
89min
UK Distribution Contemporary Films
These members of the filmmaking team are expected to attend the festival:
Ruth Beckermann, Director
See the full list of visiting festival guests. Please note that we can't guarantee guest attendance at any particular screening.
In 1948 Paul Celan, a concentration camp survivor and esteemed post-war poet, met Ingeborg Bachmann, a fellow writer whose father was a Nazi. By 1971, Celan had committed suicide, before which the erstwhile lovers met on just one more occasion. However, they had amassed almost twenty years of long-distance correspondence. Inspired by fact and fiction, where document and literature intersect in the letters, Ruth Beckermann and writing partner Ina Hartwig (a literary agent) embarked on a screenplay based on the exchanges. The result is a cross between observational documentary and essay film, with a deceptively simple approach: two actors (Plaschg and Rupp) read the letters in a recording studio. Applying a documentarian's intuition to this set up, Beckermann keeps her camera rolling between readings and into cigarette breaks. Capturing Plaschg and Rupp's palpable on-screen chemistry, Beckermann succeeds in evoking a contemporary ambulatory romance from the historical source material.
Jemma Desai
Image gallery