Personal Shopper
Kristen Stewart continues to impress in this enigmatic fashionista ghost story from acclaimed director Olivier Assayas.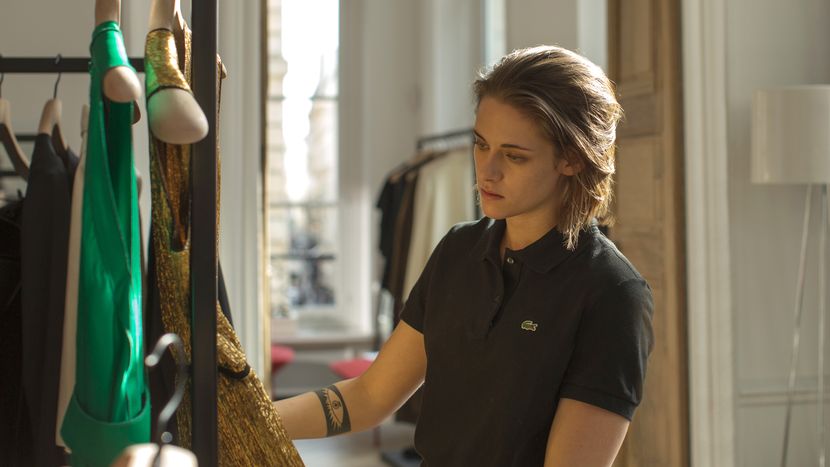 Dir-Scr Olivier Assayas
Prod Charles Gillibert
With Kristen Stewart, Lars Eidinger, Sigrid Bouaziz
France 2016
105min
Sales MK2
These members of the filmmaking team are expected to attend the festival:
Olivier Assayas, Director
See the full list of visiting festival guests. Please note that we can't guarantee guest attendance at any particular screening.
Following their previous collaboration on the acclaimed Clouds Of Sils Maria, Kristen Stewart reunites with director Olivier Assayas to play Maureen, a medium working in Paris as a personal shopper for a megalomaniacal A-list celebrity. Bored and frustrated by her job, Maureen only remains in France in an attempt to reach the spirit of her recently deceased twin brother. As time goes by, contact looks increasingly unlikely, until Maureen begins to receive strange text messages from an unknown source. Continuing to prove herself one of contemporary cinema's most dextrous and daring young actors, Kristen Stewart is luminous in the central role; enigmatic, effortless and endlessly watchable. Part sleek fashionista drama, part chilly murder mystery, part bewitching supernatural horror story, this elegant arthouse head-scratcher is hard to define and an absolute pleasure to watch. Give yourself over to its secrets and prepare to be hypnotised.
Michael Blyth
Read Sight & Sound's review of the film, by Nick James.