You Were Never Lovelier
Fred Astaire and Rita Hayworth perform stunning dance numbers in this vibrant musical with a Latin-American touch.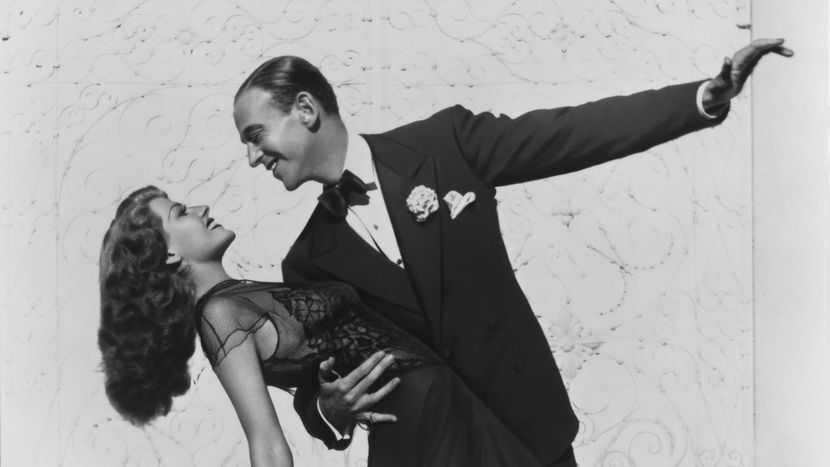 Dir William A. Seiter
Prod Louis F. Edelman
Scr Delmer Daves
With Fred Astaire, Rita Hayworth, Adolphe Menjou
USA 1942
97min
UK Distribution Park Circus Limited
These members of the filmmaking team are expected to attend the festival:
Grover Crisp, Archivist
See the full list of visiting festival guests. Please note that we can't guarantee guest attendance at any particular screening.
The second film to star Fred Astaire and Rita Hayworth (after the success of You'll Never Get Rich) but remarkably the only one to pair composer Jerome Kern with lyricist Johnny Mercer, receives a sparkling digital restoration. Astaire plays Robert, a nightclub dancer who winds up working in a hotel when his money runs out on a gambling trip to Buenos Aires. An obligatory musical plot-line misunderstanding leaves the hotel owner's snooty daughter (Hayworth) thinking Robert is trying to seduce her. Dressed exquisitely in gowns by Irene, Hayworth, who came from a dancing family, more than matches Astaire step for step. They are simply stunning in both sweeping waltzes and quick-fire tap numbers. Xavier Cugat and His Orchestra add that vibrant Latin-American touch, so, as the film's trailer advises, 'Laugh away your blues and put on your dancing shoes for a glittering whirl of gaiety, romance and melody'.
Heather Osborn
Restored in 4K by Sony Pictures Entertainment from the original nitrate picture negative and soundtrack negative, working with Cineric, Chace Audio by Deluxe, MTI Film, and Deluxe Culver City.
Image gallery