Wùlu
What happens when a life of crime offers more opportunity than living an honest life? It's a challenge Malian bus driver Ladji faces in this superb drama.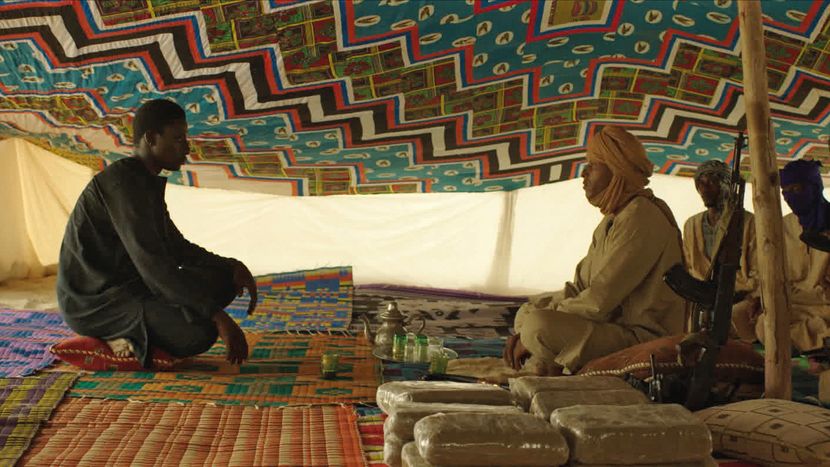 Dir-Scr Daouda Coulibaly
Prod Eric Névé, Oumar Sy
With Ibrahim Koma, Inna Modja, Ismaël N'Diaye
France-Senegal 2015
95min
Sales Indie Sales
These members of the filmmaking team are expected to attend the festival:
Daouda Coulibaly, Director; Inna Modja, Lead Cast
See the full list of visiting festival guests. Please note that we can't guarantee guest attendance at any particular screening.
Malian director Daouda Coulibaly's superb feature debut has been lauded for Ibrahim Koma's stunning performance. He plays Ladji, a 20-year-old who works hard as an apprentice bus driver in Bamako in order to get his older sister Aminata (Inna Modja) out of prostitution. When he doesn't get the promotion he expected, Ladji decides to contact Driss, a local drug dealer, who owes him a favour. Accompanied by his two best friends, Ladji embarks on a risky journey, transporting kilos of cocaine from Conakry to Bamako. Along the way he comes into contact with corrupt politicians and affiliates of al-Qaida. From there, he soon works his way to the top of the drug trafficking hierarchy, which provides him with unimaginable access to money and any vice he desires. Directing a screenplay that skilfully dabbles in the African oral storytelling tradition, Coulibaly's potent and enigmatic film exudes style and brio, right up to its surprising end.
Keith Shiri
Image gallery